Unlike Dougie Hamilton, Petr Mrazek, and some other upcoming free agents, it's not really a question whether Andrei Svechnikov will sign a contract extension with the Hurricanes. Rather, it's a question of how long that contract will be and how much money he will get paid.
That's because Svechnikov has reached the end of his entry-level contract, signed during his rookie year.
That means Carolina holds quite a bit more leverage in the negotiations with Svechnikov than they do with, say, Hamilton.
Carolina owns Svechnikov's NHL signing rights for several more years--meaning the team could do one of two things this offseason:
1) Sign Svechnikov to a 'bridge' deal. This would mean signing Svechnikov to a three-year deal. Carolina would pay him less--both in absolute terms and in terms of his yearly cap hit. The benefit for the team would be less money and additional pressure on Svechnikov to perform--potentially through the addition of performance bonuses.
From Svechnikov's perspective, the bridge deal means he would be eligible for unrestricted free agency sooner (if he wants to leave Carolina). Also, he would be able to re-negotiate his deal in just three years (when the salary cap should be higher than today).
2) Sign Svechnikov to a long-term deal, perhaps six years at $7m per year, that would ensure the former number two overall pick would remain in Carolina. Players (and agents) usually prefer the longer deal and the larger dollar figures that come with it.
However, Don Waddell has some tough decisions to make.
If Dougie Hamilton does leave, signing Svechnikov to a six-year deal gets a lot easier.
But if Hamilton signs a big extension with Carolina (perhaps seven years at $7-8m/year), the math becomes more difficult.
Paying Hamilton and Svechnikov a combined $14-$16m per year (for six to seven years) is the sort of decision that makes or breaks a general manager.
If the two perform well, Waddell looks brilliant.
But if not, and Carolina can't afford contract extensions for players like Sebastian Aho, Martin Necas, and (eventually) Jaccob Slavin and Brett Pesce....Well, in that case, Waddell will be in hot water.
So What's Likely To Happen?
Like so much else this offseason, Dougie Hamilton is the key.
Hamilton has permission to talk to other teams, and presumably, his agent is doing just that.
If Carolina trades Hamilton in the coming days or weeks, expect Svechnikov to get the big-money, long-term contract. Maybe not immediately, but sometime this offseason.
On the other hand, if Hamilton signs an extension, Carolina might play hardball with Svechnikov. I would assume they would try their best to get him to sign a bridge deal.
And that might lead to a whole different problem...
Svechnikov Holds Out And...KHL?
It's not uncommon for players at the end of their entry-level deals to hold out. For a player that is not eligible for arbitration (like Svechnikov), holding out gives a player some bargaining power.
That said, Svechnikov's Russian nationality adds a whole new dimension.
Russian players have flirted with leaving--and have left--the NHL for the KHL before. For most North American players (and even some European players), the thought of playing in the KHL is not ideal. But for a Russian like Svechnikov, playing several weeks, months, or even years in the KHL can't be dismissed.
If Carolina pushes back too hard on Svechnikov's demands, the KHL will be a realistic option--even if it's just for leverage in negotiations.
In Summary
Svechnikov's offer will depend on what happens with Dougie Hamilton. If Hamilton leaves Carolina, Svechnikov should benefit from a longer deal with more money.
If Hamilton stays, expect a more prolonged negotiation, and in the worst case, a holdout from Svechnikov.
But, ultimately, something will get worked out. And, unless something truly unusual happens, Svechnikov will don Carolina colors for many years to come.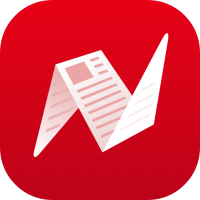 This is original content from NewsBreak's Creator Program. Join today to publish and share your own content.