Raleigh, NC - Even though their season has ended, the Carolina Hurricanes continue to collect individual honors.
Earlier this week, Rod Brind'Amour won the Jack Adams Award as NHL coach of the year.
Now, Jaccob Slavin has won the Lady Byng Memorial Trophy as the player best exemplifying good sportsmanship along with a high level of play.
Slavin received the honor via a videoconference with former Canes General Manager--and current Seattle GM--Ron Francis.
"It's an awesome honor," Slavin said. "I have you (Francis) to thank; you brought me into this league. Thanks to you and thanks to my management, coaching staff, and Hurricanes organization."
Slavin credited his family for their support.
"My wife and daughter have played a huge role in how I conduct myself on and off the ice--just because they're around me, they're my first line of support."
Slavin, a devout Christian, spoke about the role of faith in his life.
"This award is really special to me because, as a Christian hockey player, I know this isn't me everyone is seeing; it's Christ living through me. And so, I'm thankful to God's faithfulness in my life, and thankful to share the love of Christ in everything I do on and off the ice and how I conduct myself."
Official Press Release from the Hurricanes:
"RALEIGH, NC - The National Hockey League today announced that Carolina Hurricanes defenseman Jaccob Slavin has been selected as the winner of the 2020-21 Lady Byng Memorial Trophy, given annually to the player who best combines sportsmanship and gentlemanly conduct with a high standard of playing ability. He is the second player in franchise history to receive the honor, joining 2001-02 winner Ron Francis. The other two finalists for the Lady Byng Trophy were Toronto Maple Leafs forward Auston Matthews and Minnesota Wild defenseman Jared Spurgeon.
Slavin, 27, tallied 15 points (3g, 12a) in 52 regular season games in 2020-21. He led the team with 87 blocked shots and ranked second with 24 takeaways. The 6'3", 213-pound defenseman also averaged a team-high 22:59 of ice time per game while accumulating just two penalty minutes over the course of the season. His career-low 0:02 PIM per game in 2020-21 ranked tied for the fourth-lowest single-season mark of any defenseman playing at least 41 games in NHL history.
Since entering the NHL in 2015-16, Slavin has registered 405 takeaways, which leads all NHL defensemen over that span and trails only Mark Stone (VGK, 541) and Connor McDavid (EDM, 408). He has also accumulated just 60 career penalty minutes, marking the fewest penalty minutes of any NHL defenseman playing at least 350 games in that span. Slavin has been assessed just 0:08 PIM per game over his NHL/Hurricanes career, which ranks tied with Will Butcher (NJD) for the second-fewest by a defenseman in NHL history (min. 200 games played). The only defenseman in NHL history with a lower mark is Bill Quackenbush (1942-56: 0:07), who was awarded the Lady Byng Trophy with Detroit in 1948-49 and again named a finalist with Boston in 1950-51.
Slavin recorded five assists in eight games during the 2021 Stanley Cup Playoffs, and his 17 career postseason assists rank tied for fifth in franchise history and first among defensemen. He has yet to be assessed a penalty through 31 career NHL/Hurricanes postseason games, and he is the only defenseman in NHL history who has not been assessed a penalty in as many playoff games played.
Slavin is the fourth defenseman in NHL history to win the Lady Byng Trophy and the first to accomplish the feat in 10 seasons, joining Quackenbush, Red Kelly (DET, 1950-51, 1952-53, 1953-54; TOR, 1960-61) and Brian Campbell (FLA, 2011-12). He and Spurgeon were the first two defensemen to be named finalists since Campbell won the award, and only five different defensemen have been named finalists since 1955-56. Brian Leetch (NYR) was also a finalist in 1991-92, and Nicklas Lidstrom (DET) was a six-time finalist from 1998-99 to 2010-11."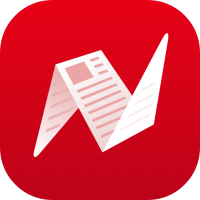 This is original content from NewsBreak's Creator Program. Join today to publish and share your own content.