Rod Brind'Amour was the first Hurricane to extend his contract with the organization this off-season.
Now, Don Waddell will look to sort through seven upcoming unrestricted free agents to decide which ones should suit up for the Canes next year.
I've already covered Dougie Hamilton, Brock McGinn, Jordan Martinook, and Petr Mrazek.
Now it's time to look at James Reimer, Cedric Paquette, and Jani Hakanpaa.
James Reimer
When James Reimer was traded to the Carolina Hurricanes in June 2019 for a sixth-round draft pick and Scott Darling, expectations were low.
Both Darling ($4.15m/year) and Reimer ($3.4m/year) were seen as salary cap liabilities. The trade was a like-for-like swap that freed up some cap space for Carolina.
However, a funny thing happened. Reimer earned his way onto the roster out of training camp, then he performed well in the regular season, posting a 14-6-2 record with three shutouts.
He even started three games in the playoff bubble--posting a 2-1 record, .934 SV%, and 2.36 GAA.
This past season wasn't as good, but Reimer still went 15-5-2.
However, the emergence of Alex Nedeljkovic and the return of Petr Mrazek meant he played his final game of the year on April 29: a 3-1 victory over the Detroit Red Wings.
With Reimer an unrestricted free agent, the question is whether he fits into the Canes' plans going forward.
What are the odds the Canes renew his contract?
75% - Yes; 25% - No.
Carolina carried Mrazek, Nedeljkovic, and Reimer on the roster for much of this past season. That's unlikely to be the case next year. At least one will seek greener pastures--and more playing time--elsewhere.
With Nedeljkovic a restricted free-agent, and the youngest of the three, it makes sense for the Canes to hand the number one job to him. Meanwhile, Mrazek and Carolina are likely to part ways.
That means an opening for Reimer to return if he's willing to play backup to Nedeljkovic--assuming his contract terms are reasonable.
Something in the two-year, $3-4m range seems entirely possible.
Cedric Paquette
Paquette came over in February 2021 in the deal that sent Ryan Dzingel to the Ottawa Senators.
At the time, it looked like a move to trade away a disappointing free-agent signing (Dzingel) and acquire a tough, Stanley Cup-winner who would make Carolina's fourth line one of the best in the playoffs.
As it turned out, Paquette never made much of an impact this year--in the regular season or the playoffs.
He played in only four of the team's eleven playoff games (the first four games of the Tampa series) and tallied only one point.
What are the odds the Canes renew his contract?
10% - Yes; 90% - No.
Sometimes, a deal looks good on paper but doesn't work out.
Considering how badly Carolina needed scoring in the series against Tampa Bay, the Dzingel for Paquette trade now looks like a lemon.
Rod Brind'Amour and Don Waddell might feel they need someone like Paquette next year, but I'd be surprised if they want Paquette.
Jani Hakanpaa
Similar to Paquette, Hakinpaa was supposed to fill a particular need on the way to a deep playoff run.
Hakanpaa arrived in April through a deal that sent Haydn Fleury to Anaheim.
At the time, Carolina had five left-shot defencemen (Jaccob Slavin, Brady Skjei, Jake Gardiner, Jake Bean, and Haydn Fleury).
The Hakanpaa deal aimed to address two--possibly three--problems at once: Trade one of the lefty defenceman for a righty; acquire a hard-hitting big man; and finally, get an asset in exchange for Haydn Fleury, who was likely to leave Carolina as either an unrestricted free agent.
The Hakanpaa trade netted Carolina a sixth-round pick, so who knows where that will lead, but Hakanpaa proved mediocre in the playoffs.
He played all 11 games but failed to tally a point and was a minus-3.
What are the odds the Canes renew his contract?
20% - Yes; 80% - No.
The Canes may look to re-sign Hakanpaa, but I don't see him being a priority.
What happens with Dougie Hamilton will determine a ton of what the Canes' defense pairings look like next year. Depending on how that goes, expect Don Waddell to look through the free-agent market for one, and possibly two, veteran right-handed defencemen.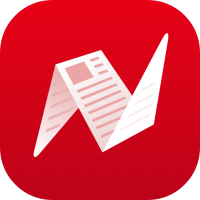 This is original content from NewsBreak's Creator Program. Join today to publish and share your own content.