Einstein's Violin, George Washington's Dancing, Churchill's Painting, and More…
There is a fact about historical figures that is often lost — they were real people. Despite their place in our collective imagination, each one of them was like us. They loved and lost, succeeded and failed.
And like so many people of all ages, they sought the comfort of creative relaxation.
Let's explore a few famous names and how they unwound:
Einstein Found Inspiration Through The Violin
Most people know Albert Einstein as perhaps the greatest scientific mind of the last 200 years. Fewer people know that Einstein was obsessed with music.
He played violin from an early age, and by 17 he was a competent musician. His favorite composers were Beethoven, Bach, and Mozart.
Social gatherings with friends often led to impromptu sessions of chamber music.
As Einstein later said,
"If I were not a physicist, I would probably be a musician. I often think in music. I live my daydreams in music. I see my life in terms of music… I get most joy in life out of music."
George Washington Would Have Won 'Dancing With The Stars'
One famous leader known for his fancy footwork was none other than the United States' first President. George Washington — like most Southern Aristocrats of the time — was well-versed in ballroom dancing.
As a young man, Washington had already earned something of a reputation for his talent — specifically, his graceful minuet.
Even while leading the Continental Army, the Commander-in-Chief still found time to dance. In 1779, Washington danced for three-straight hours with the wife of General Nathaniel Greene.
Washington's footloose ways continued right up until he left public office. A farewell ball held in his honor in 1797 welcomed 1,200 guests. The citizens of Philadelphia erected a large tent with a dance floor underneath it. All so that the President could get in one more night of dancing before retiring to Mount Vernon.
Churchill, Eisenhower, and Hitler Were All Painters
Although very different men, Winston Churchill, Dwight Eisenhower, and Adolf Hitler all shared a common bond — they all painted.
Of the three, Hitler was the first to paint. He spent several years (1909–1913) in Vienna painting architectural scenes. He even applied to the Academy of Fine Arts in Vienna — and was rejected twice.
Churchill began painting in 1915, soon after resigning from the government due to the disastrous failure of the Gallipoli campaign he had devised. At 40, Churchill came to painting rather late. Yet, few could argue that his greatest accomplishments — two stints as British Prime Minister and leading Britain through World War II — all came after he picked up the hobby.
Churchill would paint for the rest of his life — mostly landscapes. He is known to have given some paintings as gifts — including a landscape of the Atlas Mountains, gifted to American President Franklin Roosevelt following their Casablanca conference in 1943.
Dwight Eisenhower didn't take up painting until 1948. The former Supreme Allied Commander was serving as President of Columbia University when he was encouraged to take up the hobby.
He would continue painting for the rest of his life. Unlike Churchill or Hitler, Eisenhower preferred portraits. He would often give his finished paintings as gifts.
Louis XIV Loved Ballet
The man known as the 'Sun King' completely redefined the French monarchy during his 72-year reign. He built Versailles, expanded France's borders, and transformed his kingdom into Europe's cultural center.
Yet, while doing all this, Louis was doing something else — ballet.
Far from a casual dancer, Louis was obsessed with ballet. Scholars estimate that he took part in 40 significant ballets and performed twice as many roles.
But Louis also used ballet for more than just entertainment. It was a tool of political power. By keeping the French aristocracy focused on learning new dance steps, Louis prevented them from plotting to undermine his authority.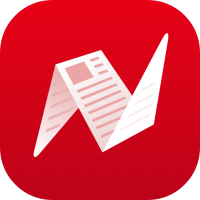 Further Reading/Resources:
George Washington's Dancing
Louis XIV's Ballet
Churchill's Paintings
Einstein's Violin
Featured Image by Library of Congress on Unsplash