A delicious ice cream treat is by far one of the best ways to beat the heat. And let's be honest, even if the weather is a bit cooler, you still want some ice cream, right? Of course you do! Here are the top 3 locations to pick up some ice cream right here in the Cuyahoga Falls area.
Pav's Creamery
Located right on Front Street in Downtown Cuyahoga Falls, Pav's Creamery offers freshly made custard, homemade hard ice cream, yogurts and sorbets. All of which are made on site daily with more than 30 delightful flavor options and combinations. With flavors such as banana cream pie, birthday cake, death by peanut butter and nutella smores, you simply can't go wrong at Pav's. There are also Drumstick packs, ice cream sandwich packs, Kustard Kakes and more. If you haven't been, you simply need to try Pav's Creamery.
This local ice cream parlor is fantastic! The cookie dough ice cream is a favorite of mine. Longer lines in the summertime, but we'll worth the wait. It is seasonal, so it's closed during the colder months. Leads to great anticipation for spring! Shaun M
Chill
Fantastic ice cream spot. They have so many flavors and combinations that you spend 5 min eating free samples before you decide on a great flavor. The staff is awesome and the prices are great. MilkovichS
Handels
Back in 1945, Alice Handel started serving ice cream out of her husband's gas station in Youngstown, Ohio. The first batches she created were from old fashioned recipes using fresh fruit she picked from her own backyard. Since then, Handel's has grown to include locations in eight states including Ohio, Oregon, California and more. You can pick up hand-packed quarts and pints from over 50 delicious flavors of our homemade ice cream. If you'd like something different, try Handel Pops. This treat features a generous scoop of Handel's homemade ice cream covered in our rich, dark, gourmet chocolate served on a stick. Handel's serves four flavors on their Handel Pops at all times: vanilla, chocolate, mint chocolate chip and a special flavor of the month.
Everything these folks make is outstanding and super yummy. you need to be sure you are ready to burn off the calories... but it is worth it!! Right across the street from Cinemark and good food. Enjoy! Joe Picker
Did I miss any of your favorites? Let me know by sharing your favorite locations in the comments! Thanks.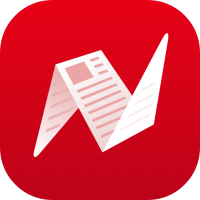 This is original content from NewsBreak's Creator Program. Join today to publish and share your own content.