Jo-Anne McArthur/Unsplash
As if coronavirus, heat domes, inflation, and murder hornets weren't enough, now we have a new worry: moon wobble.
By the mid-2030s, every coast in the USA will be subjected to higher high-tide floods due to a wobble in the moon's orbit interacting with rising sea levels, according to a new study from NASA and the University of Hawaii published in Nature Climate Change
Record flooding severe enough to damage coastal infrastructure and displace residents is expected. Over 100 million people could be displaced globally.
Low-lying areas near sea level are most at risk. According to NASA Administrator Bill Nelson, "The combination of the moon's gravitational pull, rising sea levels, and climate change will continue to exacerbate coastal flooding on our coastlines and across the world."
What is moon wobble?
First documented in 1728, moon wobble is a natural phenomenon occurring every 19 years or so—18.6, to be exact.
According to NASA, there is a natural ebb and flow to moon wobble. Half the time, "regular daily tides are suppressed: High tides are lower than normal, and low tides are lower than normal."
The other half of the time, though, the opposite occurs. Tidal variation increases. "High tides get higher, and low tides get lower."
We are currently in the part of the cycle that amplifies tides, but sea-level rise isn't yet great enough to cause flooding. the high-high tides top flooding thresholds.
By the mid-2030s, however, the combination of higher seas and moon-wobble amplification will be great enough to top flooding thresholds.
"Global sea-level rise will have been at work for another decade. The higher seas, amplified by the lunar cycle, will cause a leap in flood numbers on almost all U.S. mainland coastlines, Hawaii, and Guam," a NASA news release stated.
Extreme-tide floods are on the way
As we move into the 2030s, we will be moving into the part of the moon-wobble cycle that increases tidal variation. High tides that are already getting higher due to global warming will get an extra boost from the wobbly moon.
NASA predicts that problem tides will get 3 to 4 times more common. And, depending on the relative positions of the earth, moon, and sun, these extreme-high tides could last up to a month.
Or, they could occur as often as every day or every other day.
As mentioned above, low-lying coastal areas are at the greatest risk.
Researches estimate that hundreds of thousands of square miles of coastline will become uninhabitable as tides high enough to cause disruptive flooding will become more common and more severe.
While the amount of water isn't as great as a hurricane, the frequency of the extreme tides is the main risk, explains the lead author of the study, Phil Thompson, in a statement.
"A business can't keep operating with it's parking lot under water. People lose their jobs because they can't get to work. Seeping cesspools become a public health issue. It's the accumulated effect over time that will have an impact."
The news isn't all bad, though. According to NASA, "far northern coastlines, including Alaska's, won't face the effects of flooding for at least another decade, as these areas of land are rising due to other long-term geological processes."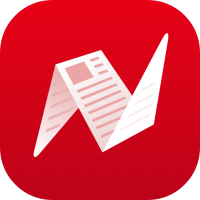 This is original content from NewsBreak's Creator Program. Join today to publish and share your own content.