The Shiba Inu coin has got such a prodigious upturn in the last twenty-four hours. In fact, it is eye-catching and beyond belief. Interestingly, the coin has doubled its price worth. This note is going to put forward the current status quo of Shiba in the digital market. Such an outstanding and mind-blowing upturn one would have ever seen.
As we know, that owning to slumped market Shiba was in hot water. It had lowered its price and was trading at $0.000004. Since the bearish market, many investors had been losing their interest in Shiba's platform. However, from a broader perspective, the entire market had been struggling with the economic recession.
Currently, the coin has hit $0.00001837. The price has been noted today at 20:16:10. In fact, a mesmerizing upswing in The Shiba's price. This is such a red-letter day for the Shiba Inu coin. They will always hark back to Tuesday, 05 Oct 2021. The day which has assigned many things to Shiba Inu coin.
Further, based on observation, in the last twenty-four hours, the coin has increased by
87.7%. Verily, it's a dream upsurge for every coin in the market. The thing which we are repeating in each business' article is that the market is volatile in nature. A period of growth is linked with a period of recession. Henceforth, a few weeks back the coin was almost dead and today it has broken records.
Additionally, the high recorded price in the last 24 hours is $0.00002013 and the low noted price is $0.00000979. Moreover, the coin was trading with rank 45 but jumped to rank 21 today. Such an outstanding leap by the Shiba Inu coin in the last twenty-four hours.
Besides, one day ago, on Monday, its price was $0.00000943 at 18:04;07. However, on the same day, it reached $0.00001024 at 19:02:43. The next day, on Tuesday at 02:06:09 the coin crossed $0.000013 and hit $0.00001341. Thus, so many fluctuations and huge volatility in few hours.
In a nutshell, Shiba is once again in a full-grown and blooming market. Thus, it seems much comfortable this time. In fact, our last night prediction has come true though it was a guess. That Shiba will confirm its place among the top twenty digital coins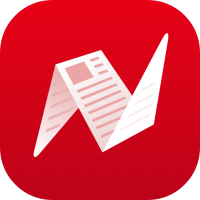 This is original content from NewsBreak's Creator Program. Join today to publish and share your own content.