Let's flick through Bitcoin's prospect based on its up-to-date anatomy. The digital market has got potential and coins are restoring their former positions after a huge recession. However, Bitcoin has always been on the top owning to its enthralling features.
Additionally, the coin is trading with a price value of $43,369.03 today. The price was noted at 8:52 am. On the basis of that hour comparison, the coin has moved up to 0.6%. Besides, on the basis of the last 24 hours of observation, the high noted price is $43,475.93, while the low recorded price is $41,037.99. Henceforth, based on the last 24 hours percentage, the coin has upturned to 3.2%.
In addition to that, the last seven days analysis will unveil the coin's position in the digital market. Back on 22 Sep, at 09:08:45 the coin was trading with $42,116.10. Which surged on 23 Sep and reached $43,583.39 at 04:02:20. Meanwhile, on the same day, it got a huge upturn and reached $45,026.37.
Bitcoin's hourly fluctuation
Further, on 24 Sep, once again it dropped to $41,518.44 at 17:05:46. Though it was still good but turned better on 25 Sep when it hit $43,185.54 at 04:04:57. In spite of that, the next day 26 Sep was so enigmatic because at 13:02:37 the coin was trading with $40,930.07. while on the same day, two hours later at 15:04:03, it reached$43852.80. Therefore, much fluctuations on that day.
Furthermore, on 28 Sep at 23:04:33, the coin was trading with the price value of $41,496.72. Which remained almost the same on 27 Sep. On 27 Sep at 05:02:42, the coin was trading with $41,002.93. Though, there is a difference but not a great scale. As well, on 30 Sep at 8:45:55, the coin was trading with 43,359.35 and in fact, it's the latest price value.
Also, the last recorded price is $43,369.03 at 8:52 am. This is the current price of Bitcoin in the Crypto market. On the basis of percentage, the coin has dropped to -0.4% comparing to the entire week's analysis. Interestingly, Bitcoin has maintained its top rank in the digital market, which seems unbreakable easily.
BTC Price Statistics
BITCOIN PRICE: $43,072.71
PRICE CHANGE 24 H $901.442.14%
24H LOW / 24H HIGH: $40,960.07 /$43,794.76
TRADING VOLUME 24H $31,947,856,839.729.18%
VOLUME /MARKET CAP: 0.0393
MARKET DOMINANCE: 42.70%
MARKET RANK: #1
Today's market cap
MARKET CAP: $812,978,762,766.382.23%
FULLY DILUTED MARKET CAP: $906,656,931,507.402.22%
In a nutshell, comparing to the last 30 days, the coin has gained a huge upturn. On the basis of last days, there are many fluctuations, but it's a part of the business world.
Stay with us for some more fresh updates.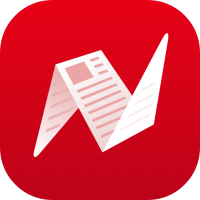 This is original content from NewsBreak's Creator Program. Join today to publish and share your own content.