Technology with the ongoing progress has brought much easiness for disabled people. People with deafness or other physical disabilities can now use their Android smartphones using eyebrows or a smile. Technology with such constructive initiations is called the doctor of human beings. Google has revealed this new app to mitigate the problems with communication of disabled persons.
According to the French news agency AFP, Google announced this new facility for the disabled on Thursday.
This free app is available on Google Play Store in Australia, UK, Canada, and the USA
To this end, two new tools enable mobile phones, and the front-facing cameras of smartphones detect facial and eye movements and it gives help to disabled persons to communicate.
Users can scan their phone screen and select a task (option) by smiling, raising eyebrows, opening their mouth, or looking left, right, or up.
Moreover, Google said. "We're launching new tools to make Android accessible to everyone, making it easier to control your phone and communicate with facial expressions.
People with disabilities in the USA
The Centers for Disease Control and Prevention estimates that 61 million adults in the United States have some form of disability.
As a result, Google and its rivals Apple and Microsoft have been forced to make their products and services more accessible.
Furthermore, Google said in a blog post. "People use voice commands on a daily basis, such as 'Hey Google' or their hands on their phones but this is not always possible for people with disabilities.
These changes are the result of two new features. One is called 'camera switches. Which allows users to use their faces instead of swiping and tapping to give commands to smartphones.
The second is 'Project Activate'. Is a new Android application that allows people to use these gestures to give a command such as sending a text message or making a call.
Google has said that "it is now possible for anyone to use eye movements and facial expressions that they have stored on the phone for personal use."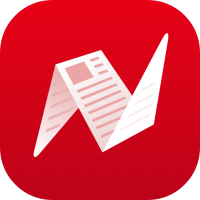 This is original content from NewsBreak's Creator Program. Join today to publish and share your own content.