We all love the smell of freshly baked bread and creating our favorite sandwich at home by simply buying a sliced bread in the Supermarket. It's convenient, hassle-free, and easy to prepare compared to a loaf. It was indeed the "greatest thing" ever. Thanks to the State of Missouri for this remarkable invention.
However, in the 19th century, our staple pre-sliced bread was banned by the U.S. government for a brief moment. Selling and purchasing one was considered illegal. The question is, why?
Sliced Bread of Missouri
Chillicothe, a small town in Missouri, was considered the home of pre-sliced bread. On July 7, 1928, when a bakery in Chillicothe offered a different serving of loaf bread - odd because it was already pre-cut. The bakery used Otto Frederick Rohwedder's invention: the automatic bread-slicing machine.
According to Time Magazine, the bakery advertised sliced bread as "the greatest forward step in the baking industry since bread was wrapped." But, the consumers cannot help but be wary because it was unconventional to their favorite loaves. Hence, it was sloppy looking, so its introduction to the market failed to fly off the shelves.
Apart from its appearance, sliced bread at that time stale faster compared to the intact loaves. Rohwedder came up with a solution: U-shaped pins that held the loaf together, making it appear whole inside its packaging. His second invention made sliced bread better, albeit with no preservatives.
With the improvements to the slicing machine, loaves became less sloppy-looking, and sliced bread earned its place in hearts and homes across the country. Smithsonian Museum said that by 1929, Rohwedder's Mac-Roh Company was producing as many bread-slicing machines as possible to meet the new demand. With its incredible success, sliced bread spread to the Continental Baking Company, selling sliced bread under the Wonder Bread label by 1930.
Americans were hooked on the incredible convenience sliced bread provides, especially to the homemakers. However, when the United States entered the Second World War, the much-loved pre-cut bread was prohibited.
Banning on Sliced Bread
In 1943, the Secretary of Agriculture and head of the War Foods Administration, Claude R. Wickard, came up with the idea to ban pre-sliced bread in America.
It was believed part of the wartime conservation measure, particularly on resources such as wheat, wax paper, and steel. It might also have been an answer to the problems caused by the increased price of bread as mandated by the Office of Price Administration due to a 10 percent rise in the flour price.
Banning sliced bread was expected to decrease bread consumption, which would reduce the demand for flour and, finally, lower the prices of those products while increasing stockpiles of wheat.
Sliced bread also requires thicker wax paper compared to loaves. Therefore, banning the production of sliced bread would also result in lesser consumption of wax paper. In terms of saving steel, the high market for sliced bread also causes the increase in demand for the metal to manufacture slicing machines, which Time reported: "created a nationwide crisis."
The banning of sliced bread provoked ire among Americans, especially the housewives:
"I should like to let you know how important sliced bread is to the morale and saneness of a household. My husband and four children are all in a rush during and after breakfast. Without ready-sliced bread I must do the slicing for toast—two pieces for each one—that's ten. For their lunches, I must cut by hand at least twenty slices, for two sandwiches apiece. Afterward, I make my own toast. Twenty-two slices of bread to be cut in a hurry!" - New York Times, January 26, 1943
No more sliced bread for the duration, a consequent yearly saving of 100 tons of slicing-machine alloy steel. But to U.S. housewives it was almost as bad as gas rationing—and a whale of a lot more trouble. They vainly searched for grandmother's serrated bread knife, routed sleepy husbands out of bed, held dawn conferences over bakery handouts which read like a golf lesson: "Keep your head down. Keep your eye on the loaf. And don't bear down." Then came grief, cussing, lopsided slices which even the toaster refused, often a mad dash to the corner bakery for rolls. But most housewives sawed, grimly on—this war was getting pretty awful." - Time Magazine, February 1, 1943
However, on January 24, 1943, New York Mayor Fiorello Henry La Guardia announced through radio broadcast that those bakeries in the state that already have existing slice bread machines could continue selling their products. This decision created unfair competition among bakeries.
After two days, New York Times reported that John F. Conaboy, the New York Area Supervisor of the Food Distribution Administration, warned bakeries and other stores to stop selling pre-cut bread, saying that "to protect the cooperating bakeries against the unfair competition of those who continue to slice their own bread... we are prepared to take stern measures if necessary."
After two months of implementation, the ban on sliced bread had was lifted on March 8, 1943. The outcry over the lack of sliced bread, a product Americans could not live without, caused the order's reversal. Thus, such a prohibition didn't provide the expected conservation.
The order prohibiting the slicing of bread was aimed at affecting economies in the manufacture of bread and the use of paper. Our experience with the order, however, leads us to believe that the savings are not as much as we expected, and the War Production Board tells us that sufficient wax paper to wrap sliced bread for four months is in the hands of paper processors and the baking industry.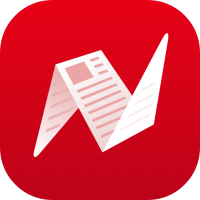 This is original content from NewsBreak's Creator Program. Join today to publish and share your own content.