Joseph Pulitzer and William Randolph Hearst were two of the most prominent publishers in the United States from the 19th century until the early 20th. These two media tycoons located in New York were known competitors on newspaper publication.
However, in the summer of 1899, Pulitzer and Hearst have seen themselves in a middle of a crisis as they faced against the street boys of New York from Long Island, Brooklyn, and Manhattan.
New York Child Labor
From mid to the latter part of the 19th century, New York, the largest city in entire America, experienced immense poverty. Because of the industrial revolution and civil war, many families separated from each other. Children had to work in factories to support their families. And many companies hired children because they were incapable of creating unions and they're a good source of cheap labor.
Because of poverty, parents who cannot support their children began to abandon them. These children started to live in the streets of New York and hustled hard to survive on their own.
Several street jobs these children had to undertake in exchange for pennies. Some ended up on the wrong path and were involved in pick-pocketing and prostitution. But to those who still tried to have decent jobs, albeit earning less, they used to do sales and services. Girls used to sell matches, flowers, rags, and textiles. At the same time, the boys were into shoe shinning service and selling newspapers.
Newsies of New York
Newsies sold newspapers in the big cities. They were usually homeless orphan boys who had no other way to make money. Newsies weren't hired employees; they were entrepreneurs, running their own business through reselling.
Each morning they would get up and buy newspapers. Most of these boys queue at dawn outside the printing press establishment to buy bundles of broadsheets.
Then they would find a good corner with lots of traffic and sell the papers for a profit. Every day, these boys were hoping that they could sell all the newspapers. If they didn't, they'd lose money.
In 1899, these newsies were in the advantageous position of being irreplaceable. During the industrial revolution, people began to live farther from their jobs and ride home instead of walk. The boys became the publications' significant distributors.
Newsies on Strike
During the Spanish-American War, the United States entered a battle against the Spaniards in the Caribbean and Asia. Yellow journalism became a major trend amongst the press. It was a style of newspaper reporting that emphasized sensationalism over facts. Its heyday kickstarted in the 1890s, wherein publications like the Pulitzer's New York World and Hearst's New York Journal pioneered this exaggerated storytelling method.
This measure led to a huge sale of newspapers as Americans were into the latest news about the war in Cuba and the Philippines. Accordingly, newspaper advertisement also grew.
Pulitzer and Hearst's businesses thrived; however, the newsies faced the consequences because the newspapers' prices increased. From 5 cents for ten papers, it increased to 6 cents. At first, newsies were not complaining because they were making extra profit during the war. However, when the tension between Spain and America deescalated, newspaper sales also waned.
Yet the papers' high price remained. It became an enormous predicament for the newsies. They lost more money than earning profits. Therefore, the newsies decided to do something about it. They banded together and went on strike to oppose the increase.

Long Island, Manhattan, and Brooklyn union
The first reported actions took place in Long Island City. The newsies discovered that a Journal deliveryman had been cheating them with short bundles. On July 18, they tipped over his wagon, ran off with his papers, and chased him out of town.
With such a success, the boys demanded a price rollback. They notified their suppliers that they would no longer buy the Hearst or Pulitzer papers. Word traveled swiftly to the downtown Manhattan newsies; in City Hall Park on July 19, they organized their union and announced a strike.
Next to form a demonstration was the newsies of Brooklyn. On July 22, 100 club-wielding boys rallied in Newspaper Row to greet the World and Journal's wagons. Police scattered them, but at Columbus Circle, the drivers met a mob of nearly 500 more aggressive young fellas who pelted them with fruit and seized their papers.
The two tycoons, Hearst and Pulitzer, were under siege by a battalion of street boys with names like Boots McAleenan, Kid Blink, Young Mush, Crutchy Morris, Racetrack Higgins, and Bob the Indian.
Two weeks protest
Initially, Pulitzer and Hearst weren't bothered by the protests the newsies held. Besides, at that time, there's no law about child labor. Therefore, the union and demonstration created by the newsies were quickly undermined by the New York World and the New York Journal's management.
Besides, these ragamuffins were not their employees; they were merely resellers of their paper.
The newsboys' methods were violent in the early days of the strike. Any man or boy found to be selling the two boycotted papers would be mobbed by a group of strikers and confiscated the papers. Since the newsies stop selling, the newspaper owners paid grown men to sell their papers, offering them police protection. However, the strikers often found ways to distract the officers so they could get at the "scabs."
Even though the newsies were violent, they never hurt women and girls. Whenever they see girls selling papers, they spare them as they said: "A feller don't soak a lady."
The newsboys also distributed flyers and hung signs around the city encouraging people to help them in their cause by not buying the World and Journal.
On July 24, 1899, the newsboys held a city-wide rally at Irving Hall sponsored by state senator Timothy D. Sullivan. Around 5,000 boys from Manhattan attended the rally, along with two thousand boys from Brooklyn and several hundred from other areas of New York.
Many local businessmen and politicians addressed the crowd. When the adults had finished speaking, union president David Simmons read a list of resolutions saying that the strike was to stand until the papers reduced their prices. They called on the newsboys to adopt non-violent methods of resistance.
Win Trough Compromise
Newsies strike created a considerable dent in the papers' circulation and advertisers. Because of this, Pulitzer and Hearst finally understood the gravity of the situation.
Newsies leader Kid Blink in his speech, said:
"Ain't that 10 cents worth as much to us as it is to Hearst and Pulitzer who are millionaires? Well, I guess it is. If they can't spare it, how can we? I'm trying to figure how 10 cents on 100 papers can mean more to a millionaire than it does to newsboys, an' I can't see it!"
The strike held together for the rest of that week and the next. In Pulitzer's World, the press run was reduced from 360,000 to 125,000. That was the time when the managing editors finally realized they had to concede and make compromises with the newsies.
On August 1, 1899, the World and Journal made a deal with the newsies. The price remained at 60 cents per a hundred bundle. But the publication would buy back any unsold papers. This meant that those boys who had trouble selling all their papers would not be forced to sell late into the night to avoid taking a loss for the day.
The newsies accepted the offer and ended the next day. They also went back to work and began to sell World and Journal papers to the public.
Even though the newsies strike was short-lived, these street boys will forever be remembered in New York's history.
They formed momentous civil rights activism and won. It was a time when young Davids made two Goliaths bow down.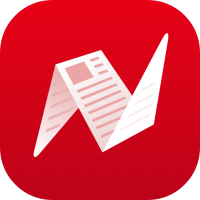 This is original content from NewsBreak's Creator Program. Join today to publish and share your own content.