Photo courtesy of Ted Garling
Medora — a popular tourist destination in North Dakota — is under evacuation today as wildfires burn and smoke engulfs the small, historic town. 
Thursday on Twitter Governer Burgam announced a statewide wildfire emergency which enables them "to deploy two UH-60 Black Hawk helicopters to help fight a Billings County wildfire that has prompted the evacuation of the city of Medora."
The North Dakota Hall of Fame, the center of western heritage and cultures and museum posted on Facebook that:
A large fire is burning near Medora. Evacuation is in progress. More information will be forthcoming. This is not an April Fools prank.
Justin Fisk, Chief Marketing & Strategy Officer at the Theodore Roosevelt Medora Foundation told KX News:
 "Medora is being evacuated due to "considerably" increasing smoke over the last hour."
That afternoon, residents of Dickinson, a city 30 miles east of Medora, noticed the smoke clouds billowing, myself included. 
A Medora resident said: "They evacuated us right after school."
Residents described grabbing 'the dogs and cats' and rushing with their children to the safety of family members' homes in Dickinson. The source also said her children are, "good" but were "a little freaked out at first."
The wife of a Medora firefighter stated that her husband "is still at the fire, of course, but checking in periodically to let us know he is safe."
North Dakota has had a mild winter causing drought-like conditions, which may have contributed to the wildfire, though this yet to be confirmed.
Photos are surfacing online and on Facebook showing the Medora stage for the Medora Musical, which was set to open its first show on June 9th, with smoke and fire burning nearby. The word, Medora, covered by dark clouds of smoke.
This is a developing story, and no word has yet been given on what, if anything, has been damaged.
As the sun sets, you can still see swirls of smoke coming in from the West.
Residents, and those who are fans of the tourist town, are calling for people to "pray for Medora."
Follow me to see more articles like this.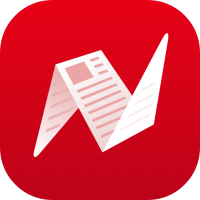 ...