Many are the plans in a person's heart, but it is the LORD's purpose that prevails. — Proverbs 19:21
I had it all planned.
For once my to-do list was filled with lovely checkmarks, mostly because I finally took the time to buy a new planner. Ten bucks and I got this elegant book with rose gold lettering and pearly white background. The girl in me beamed and the writer in me grew hopeful that tasks would be accomplished.
Though 200 miles apart, my friend and I were both cooking dinner while chatting on the phone to each other. I had one earbud in and one out so I could hear the children in the next room as they played, hoping they wouldn't scream as we talked.
"I chatted with someone I didn't know on Facebook today. She wrote how they were going to be stuck in the house because of the snow. So, I tried to tell her how our North Dakota roads have been completely shut down." I paused for dramatic effect.
Pound, pound. I bet her tenderized Chicken Parmesan would be wonderful. My beef fried in the pan, the smell of a Korean kitchen filled my American one.
"And accidentally said sh*t down instead of shut!"
We both laughed, and I could almost picture her putting her tenderized chicken into the oven, one hand covering her swollen belly in a natural protective instinct.
Then there was silence.
"Oh boy, it's quiet. Better go see what the kids are up to."
"Uh oh, that means trouble."
"True," I said, then yelled for my son. "You okay?
"Yeah, Mom."
"Baby," I called. She didn't answer but I still found my two-year-old daughter in the bathroom cleaning out her little potty.
On her own.
Water dripped down the counter and there were still chunks of Number Two in her training potty.
"Ew," I said and told my friend, who was still on the phone, what happened.
"Good job, big girl! You went poopy in the potty!" We danced. I cleaned and somehow, I lost the call. She didn't call back. Neither did I. Mom life, it happens and you know you're true friends when you're not offended.
After sanitizing my hands, I finished dinner. Rice, and beef. Simple and something both the kids would eat. My husband walked in the door with a smile and we sat down to eat and watch The Boxtrolls. Movie night, one of my favorites.
Yet, my baby girl didn't eat her rice. The very food I planned knowing she would always eat it until her clothes were covered in the sticky pieces that the dog would lick up.
Not. A. Bite.
I finished my dinner then picked her up out of the high chair covered in African cartoon animals. My little monkey wrapped her arms and legs around me and laid her head in the groove of my neck. Shivers ran down my spine but my heart fell; this was not my bouncing little girl.
We placed her on the couch, her big lips squished in her frown. My son and I played Doctor, each listening to her belly.
"What do you think her belly feels like?"
My son looked up and to the side, his mouth twisting to the side in a way only he could do. I couldn't help but think how cute he was.
"I think her belly feels like hills. Like it's going up and down."
"You might be right."
Our diagnosis was confirmed as my little girl started coughing.
And gagging.
She was back in my arms in a swift and gentle motion and we raced to the bathroom.
"Husband," I yelled, but he was already in there just in time to help as my sweet, fun-loving little girl got sick for the second time in her life.
It's never fun watching your kids spill their lunch and tears into the toilet. We could only kiss the hair on her head and tell her how much we loved her.
"I'm sorry she's sick," My son said as we laid the now-exhausted two-year-old in her toddler bed.
"Me too, Buddy."
I texted my friend, "Little girl puked."
"Oh no! She was just fine an hour ago."
"Yeah."
Hearts and emojis were sent.
Now both my kids are in bed. I'm listening to the baby monitor hum and hoping that my sick girl will call my name if she needs me to hold the bucket under her chin.
Motherhood isn't pretty, yet it's stunning.
And as I sit writing this story, I'm also super aware of my stomach, hoping that the rolling hills I feel in my own belly are just paranoia.
Oh, boy.
This is certainly not what I had planned.
Follow me to see more articles like this.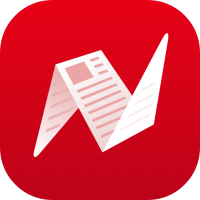 ...