Do you remember that moment?
That one terrifying moment when you don't hear a cry when you don't know if your new baby is breathing or not. Then the new baby shrieks the first of many. You tear up as they lay the naked child, still wet and goopy, on your skin.
One of the best moments in life.
Reality slowly sets in. You're still in a daze, but you can feel the effect of giving birth on, you know, down there. You are crushed, maybe torn, and exhausted.
Do you stink? Maybe.
Is your hair such a mess that is a nest fit for birds? Probably.
And this is the time that family and friends come rushing in, cameras at the ready.
Say cheese!
European Birth
I gave birth to my son, my firstborn in Ukraine.
New mothers and fathers know as much as they can from the internet, babysitting, siblings, but until you have your own sweet baby, parents know about as much as their newborn.
Nothing.
It is a learning experience, and the best one. But I have the advantage and disadvantage of adding culture to the mix. Not only did I not know on an experienced level what to expect with birth and parenting, but I didn't know the language or what to expect from the Ukrainian's around me. Even after having lived there for three years already. It was always new.
A Few Ways
For example, each culture has different superstitions. There was a nurse/janitor/receptionist who I'd never seen before. Even that day. Mind you, I was walking around because I was in labor. In pain. And this middle-aged woman walked past me and yanked out my ponytail.
If you've ever had long hair, you know this hurts.
This was too much for even Ukrainians to do. It wasn't okay. But she had her reasons for pulling that ponytail out. She thought she was helping me because Ukrainian's, at least from what I experienced, believe that you should have nothing wrapped around or on you while you're in labor, lest the baby gets the cord around its neck.
Unexpected
Another thing I didn't expect but didn't think much of at the time was after my son was born. We went to our private room and were alone. No one hospital visitors. There weren't allowed for safety and sanitary reasons. Maybe it should have been sad not to see family after the miracle of birth.
But it was amazing.
My husband and I stared at our perfect son in awe, the way his nose was button-shaped and kissable. How his eyes were almond-shaped and the subtle rose-pink birthmark on his nose. That first diaper change. We got to know our son together. And alone.
And I slept.
When my Ukrainian family met my kiddo for the first time, I was ready. I had showered, my make-up was on as best as I could, and I had decent clothes on. No, I didn't look like the lovely Duchess of Cambridge, but holding my son and showing him off for the first time when we were ready, made me feel like royalty.
American
And then came baby number two.
We had moved back to the US, and decided we wanted our son to have a sibling. I had a baby fever. At one point I took out my son's old newborn nighty and showed my husband how tiny it was. How cute.
We were ready.
Yet, everything was different than before.
I was an experienced mom. I had been pregnant before, but I had to re-learn my own culture and the way American's handle pregnancy. I had to wait until almost 12 weeks before I could see my doctor this time and there seemed to be more tests. Still, I loved how I could talk to my doctor and how modern, clean and, homey, the hospital felt.
I was happy to have my daughter back home in the US.
But there was one thing I wanted to keep the same as in Ukraine. I didn't want visitors in the hospital afterward.
It may not have been a big deal if I hadn't seen and felt first-hand how precious that first day or two with your child and spouse is. It may not be right for everyone, but it was right for us.
Though, it didn't go over well with all of my family, understandably. Though, once we had many conversations and explanations, my family realized this is the way it would be. My husband's Ukrainian family, of course, was used to it.
And I'm glad we chose it this way.
We got to know our newborn daughter, the way her eyes squished, how many birthmarks she had (three) and to peek under her grandmother-knit hat to see her full head of dark hair. It was our time.
Our golden days.
Yes, I did miss my mother, brother and best friend. I had the strong, fantastic pride a mother feels for her child and couldn't wait to show her off to them. But I was tired. I was gross. And my body felt terrible. When each person I love saw her, we were all comfortable. Relaxed. Each person was able to spend one on one time with the baby and me.
I felt better and hope they did as well.
It's Your Choice
You may be different than me. You may be that mom that looks and feels like royalty after giving birth and are ready for the cameras.
But maybe not.
Maybe you're thinking it might be nice not to have the hospital doors swinging open with nurses and an audience of well-meaning, excited family and friends.
This is a time you will never get back with your baby and spouse. If you choose to have it be just for you three, then that's okay.
Smile and say cheese for your ready-to-share selfies.
Follow me to see more articles like this.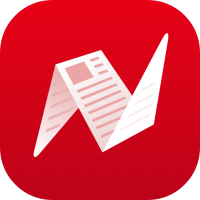 ...