I never thought I would marry a foreigner but there I was. I sat on the pull-out bed in the dark. Alone. In the foreign country Ukraine. Me, a midwest girl from North Dakota. Where did my boyfriend go?
I thought when someone said they loved you it should be the happiest moment. Thankfully he came back, the light shining bright to my unaccustomed eyes. A small red box was in his hands.
And got down on one knee. My heart jumped to my throat. "Will you marry me?" he asked, accent thick.
In shock and smiling, I said, "Yes." But before you can marry your international delight, there's something you should know.
What It Means To Marry A Foreigner
A dream Life. But…
We all want to live happily ever after, right? Sure, our dreams are different. I want to be a writer. You may want to be an engineer, or travel the world. Or some just want to find their tall, dark and handsome prince.
Without expecting to I found my mine, and it has been the greatest ten years of my life. But it wasn't always easy.
Advantages to Marrying A Foreigner
Today's world seems to be against the foreign man. Some are afraid to let him in.  And marriage is already difficult without adding a different culture.
But, there are advantages.
Explore new food.
Learn a new language.
Meet fascinating people.
More opportunities for travel
See amazing cities and nature.
Learn about the country your loved one is from.
Meeting your future spouse's family introduces you to a new way of life.
And the best part is your future kids would benefit from learning from combined cultures.
It's a win-win situation, in theory! However, you should know something.
You will be wrong. Often!
The Reality When You Marry a Foreigner
Marriage is difficult, that's no surprise. Part of the difficulty is learning to accept differences, and marrying someone from another country comes packaged with changes.
They have a unique belief system and may not be afraid to point how they believe your culture is wrong. And it's not just your spouse.
Your in-laws may be worried if you don't take your kid outside with a red bracelet or necklace to protect your baby from a stranger giving an 'evil eye'. Or you all may not agree on what is best to feed your child.
And while fighting for your beliefs is fantastic and needed, sometimes the best action is acceptance. Being wrong. It's part of maturity. And an important lesson for children. How do you find that balance of the advantages and disadvantages?
Ways to Deal With Cultural Differences
Compromise
Every relationship needs compromise. A little give and take. It may take time to discover which compromise works and is an evolving process, but it is a great feeling once you do.
You may have to not give your child peanut butter that your child loves if your spouse is against it for personal health beliefs. It may be difficult, but they will do the same for you next time you are against something.
Be Willing To Learn
Study language, and cultures, especially your future spouse's. I learned Ukrainian, and so have my children. I learned some Russian as well, but those on the West, in Ivano-Franksivsk where I spent my time, speak Ukrainian.
And there are ways to learn.
There is an app called Duolingo where you can learn over five languages at an easy but fast pace. If you can't travel you can video chat and give his loved ones a tour of your home and life.
Travel Together
If possible, after you marry a foreigner, visit other countries. Being from Bismarck, I didn't think this is something that would ever be an option for me. But, I saved up and took changes. Flew out of my comfort zone.
Studying is well but there is something special about seeing and smelling new sights for the first time yourself. Plus, there is no better way to get to know your spouse than through his family. Who doesn't love embarrassing baby pictures of their spouse?
It may take a while, but saving up for this important trip is worth it. Be sure to take a couple weeks off to see the sights and get used to the time change.
Take Time to Breathe
Learning about cultures can be stressful. Meeting family members can be terrifying. And being wrong or being accused of being incorrect is difficult. Sometimes you need to take deep breaths to calm your body and mind.
Go somewhere alone and take deep breaths. Or even out of the house, and listen to the silence. Or do a hobby you love.
Just take a moment to get away.
And be you.
Follow me to see more articles like this.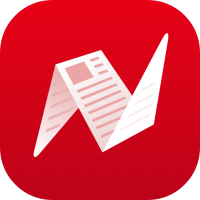 ...