You've made it. You're finally here.
The streets are filled with other tourists like you, slightly lost even though it's a small town. You wander around admiring the jagged badlands peeking from behind the western-style buildings.
Everything is quaint.
Kids laugh and swing in a nearby playground, and the smell of burgers and pizza floats your way. Flowers are planted in pots and wells around town and lining sidewalks. You follow a trail of perennials up to what you assume is one of the many gift shops.
But it's not.
A sign hanging by the door states that this little house is a private residence, and you can't help but wonder.
What would it be like to live in a tiny tourist town all year round?
Summer
'Cause a little bit of summer is what the whole year is all about.–John Mayer
During the rushing summer season, I work in the historic Rough Rider's Hotel as a server in Theodore's Dining Room. I love it. There are so many people from all over the world, and not just my coworkers but customers.
And the number one question I hear when a table sees my nametag that declares Medora as my home is, "What's it like to live in a tiny tourist town?"
In the summer it's hot and busy. It's a rush of smiling faces, meeting new friends, and serving the traveling public. When not working, my kids and I pretend to be a tourist, taking in the musical, ice-cream, shops, and toys. It's great to get pictures of their smiles as they play mini-golf or splash in a pool.
The only downside is my kiddos and I barely see my husband. This is the season of work, and he likes to half-joke in June that he'll see us, his waiting family, on his next day off.
Which will be in September.
Fall
August passes by in a blur you can barely remember. Many of the workers are only half-present as each can almost feel themselves back in their respective homes.
Happy, but exhausted we enter the Fall season.
The streets, which only a couple of weeks ago were filled with life, are quiet. Like a scene from an old cowboy film, you almost expect to see a tumbleweed rolling across the deserted roads. Then the monsters come out as children from the Medora school go trick-or-treating to the well-decorated houses. The kids skip to a brick-made elementary school so quaint it even comes with a clock-tower.
Life as a postcard.
Fall also means a time for the workers to get any vacation time in they can. After the busy summer, many full-time employees feel the need to 'escape' from this little town for a time. To see something more than the awe-inspiring badlands or the nearest Walmart.
Change is necessary.
Winter
Snow falling soundlessly in the middle of the night will always fill my soul with sweet clarity.–Novala Takemoto
There is a joke told by Jeff Foxworthy that goes something like this:
The four seasons of North Dakota are, winter, winter, still winter…and road construction.
It can feel as though winter in Medora never ends. Deep in the season, the days are mostly night as the sun falls behind the buttes around 4 pm. The temperatures with the windshield can reach up to -50 degrees and the snow so deep at times that my children cannot trudge through it un-shoveled. Sometimes, you wish to drive east or west on I-94 to see a new set of snow, only to find the highway closed. You begin to wonder precisely why you live in this tiny town.
It can be difficult; it can wear on your emotions.
Luckily, it's stunning.
The snow falls in white cotton chunks that make the city look like a shaken snow globe. Christmas lights line the Rough Rider Hotel and shops while music from the hotel echoes down the snow-covered street. Tourists walk around for Cowboy Christmas carrying their hot chocolates as a horse and carriage trots by.
Idyllic.
Beautiful.
Spring
After a harsh, chilled winter, the citizens come out in Spring-like animals from hibernation. Slowly you see people strolling the sidewalks once more, or bump into your neighbor at the gas station. We always end up remarking that, though we planned to get together during the winter season, we haven't seen each other since last summer.
The time truly flies.
And it never soars faster than in a Medora spring. There is the terrifying wait to hear if each department will get its seasonal employees, foreign or American. There is the race and worry to get each store and restaurant cleaned, stocked, and ready to open for the season. Spring is a moment of pulling your hair out with worry and stress, yet each of us here learns something about ourselves and co-workers that we never knew before.
We grow and mature like the young plants and buds around us.
But it is a joy to watch the new faces arrive, from near and far. To see old friends from past seasons and meet future friends. To see this unique city come alive once more. To see my kids play with others once more, to swim, laugh and play.
When you live in a tourist town, you may sometimes hear a visitor standing outside your door, chatting with friends or family. They may peek in your window or even sit on your front steps, thinking your home is another shop.
It can feel like you are an animal in a zoo.
But, it is lovely, emotional, and quaint, just like one of the Marquise's paintings. It's a dream come true.
And you wouldn't choose anywhere else.
Winter is an etching, spring a watercolor, summer an oil painting and autumn a mosaic of them all. –Stanley Horowitz
Follow me to see more articles like this.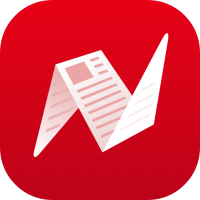 ...