I am fortunate enough to live with my mother-in-law.
Maybe not everyone would feel that way but I do especially since she is from another country. Ukraine.
Since it's winter and cold outside in my state and not always the most amount of things to do in the cold weather, we end up watching a good amount of movies. It has become one of my favorite winter traditions. But the more movies you watch the fewer ideas you have of what to watch next.
This has been our dilemma.
Recently we have been watching movies with seen before and sometimes my mother-in-law will ask me if I have seen a certain movie which she says is fantastic. The first question I always end up asking her is, is it an American movie.
Because if it's not I already know I haven't seen it.
Maybe I am just ignorant. Maybe I just don't love movies as much as I thought I did but I think it is more of a cultural aspect. Most Americans just don't watch so many other foreign movies like other countries seem to.
But what I am curious about is, why is this so and would it be beneficial not only for adults to watch foreign movies but kids as well?
Why the Disinterest?
The U.S. box office for the top five foreign-language movies has declined by 61% in the last seven years.
But why is this?
I remember this episode of friends where Joey has to go watch a movie with one of the other friends, Ross probably. He was happy and excited to watch the movie until it started.
Once the words started scrolling on the bottom of the screen. It was a foreign movie. He was, of course, hilarious and the sea and we all had a good laugh about it. But for many, this may be the problem that is truly wrong with watching foreign movies.
Because people don't want to go to a movie to read, at least that is one argument. Personally, I don't mind reading the translations, and actually, think it is a really neat idea to always have closed captioning for all, but I admit I can be a fast reader.
And not everyone is.
And then there is dubbing. When I think of movies that are dub from another language and English I think Chinese movies that are quite cheesy perhaps in their mouth's move at that separate time than the words they speak. Even just thinking of this makes me not want to watch a movie like that, though many love that niche.
But since I lived in Ukraine for four years I watched many American movies that were dumped into Ukrainian. I was surprised. As long as the actors are good and the movie has a nice translation you don't have that separation from lips moving and speaking. You can't hear the American voice then underneath it as well. And it's actually quite enjoyable.
Who knew?
But these two reasons are why Americans don't like to watch foreign movies.
Foreign-Language Movies and Children
Because my son was born in Ukraine we were able to bring back with us some DVDs. Some cartoons in hopes that he would learn the Ukrainian language. And it really has helped. But it has done more than help with these speaking skills, it has shown him culture as well.
Have you seen the cartoon called Masha on Netflix?
It's about a little girl who lives with a bear. Is cute and my kids love it but the thing that makes me most interested in it, kind of fun for me to sit and watch with the kids is that the first time I saw it was in Ukraine, in the Ukrainian language.
It is a foreign-language cartoon.
And the kids love it. And I love how I can see bits and pieces of the Ukrainian cultural mixed into the cartoon story. The way she sometimes wears a handkerchief around her face, the certain phrases that are used only by Ukrainians but somehow work for Americans as well and the types of foods that she may cook or eat was Bear. All these little things added and end up showing the way Ukrainians thank, eat, and the stories they tell. In other words, culture.
Watching foreign-language movies can help kids learn about other cultures in a fun and natural way, just as they would learn ABC's from Wallykazam.
And they don't seem to mind the translation at all.
But here's the thing, if adults and watched more foreign movies well, we too could learn about other cultures. A way to experience culture without ever having to leave your home or city.
But It's Not Your Fault
"Foreign films simply don't play with American audiences." —Foreign Policy
Why would we watch a movie we know nothing about when we have so many amazing movies and trailers that already fill our commercials and lives.
Who's your favorite actor or actress?
Do you sometimes go watch a movie just because they're in it? I know why sometimes too. And most of the time for foreign movies we don't know the cast. Another downfall for foreign movies. Many people watch movies that have a feeling of familiarity. You naturally want to watch a movie we know something about.
We don't get enough of the marketing to make us that interested. This combined with the other problems mixes not watch them even though we know we probably should.
So what can we do?
It starts with us. And we can start with our children we can start with their children. Not only are foreign beneficial for children but we as parents as we watch and make sure that they are safe for children might start enjoying them, too.
That's one of the tricks of movies. It's like a spiral. You watch the movie and the trailers that can become before it and you get excited about the next movie and on and on.
So go ahead take the timeout. Relax and enjoy some time spent with your kids learning about culture in a fun and easy way.
And Watch a foreign-language movie.
Follow me to see more articles like this.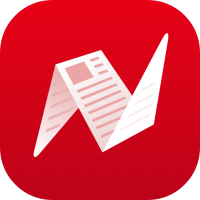 ...