My son was placed in my arms, squealing and face scrunched. He seemed too small yet too big.
Now my tiny baby is a smart, goofy Lego-loving boy about to head to school.
He's a kid.
How did it happen so fast?
Sometimes I wish I could make time just stop for a second so I can stare at my kid's faces without the seconds ticking by.
I turn on the TV and see the news, and lately, it's been scary. But that's helped me reaffirm one thing.
The best thing we can do, and it's something the pandemic has taught, is to be with our family. How truly important that is.
And cherish our kids. Here are a few ways how. 
Follow me on News Break!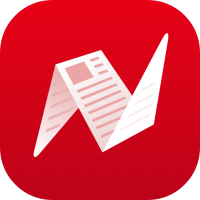 ...
Show Affection
History will judge us by the difference we make in the everyday lives of children. — Nelson Mandela
Kiss your child's chubby cheeks, hug their tiny bodies and tell them how you love them.
I like to ask my son, "Was that enough kisses?"
"Ugh, yes," he answers with a smile, waiting for what comes next.
"Never!" I yell. I kiss/tickle and hug him plenty more. I breathe in his giggles and try to memorize the smell of his baby shampoo and the touch of his smooth skin. 
One day he won't want as many kisses. I will steal them now and hold on forever.
Look at Your Child When They Talk
Children will listen to you after they feel listened to. — Jane Nelsen
I can hear my mom's (okay, and my) voice in this sentence.
But this honestly works.
There are times when I am trying to cook dinner, hush my hungry barking puppy, please my whining baby and cook. I feel like want to explode.
Naturally, this is the best time for kids to tell stories.
But if I can manage to pause, turn down the stove and listen to my daughter or son, I find myself calming. My forming explosion turns into a spark of love. I focus on the moment, trying to memorize my son's caramel eyes, perfect nose, and heart shape lips. It takes me away from the world as I watch him gesture his all-important story.
It is a memory I will cherish as long as God allows it.
Try to do this each day. To simply put down the phone, or computer (hard when you're a blogger or writer!) and look at you munchkins when they talk.
You won't regret it.
Play With Them
Love is giving your kids your undivided attention and time. — Kevin Heath
You spend your childhood thinking there isn't enough time in the day to play, and adulthood thinking there isn't enough time to get your to-do list done.
But playing is learning.
I don't mean every moment of the day should be filled with activities. I believe that kids should be able to play alone and well equipped to handle boredom now and then.
Yet, kids just want to be near their parents.
You are their mentor, best friend, and living idol. Playing with them shows your love and lets you get into their world and head.
It creates vivid memories for you and your child.
Plus, it's more Lego's are more enjoyable than crusty dishes.
Get Outside
"Encourage your child to have muddy, grassy or sandy feet by the end of each day, that's the childhood they deserve." — Penny Whitehouse
I don't mean just for exercise –which is great– but for the simple joy of a walk. Some of my favorite memories with my son are when his chubby fingers were in mine as we walked in the cool, fresh air.
Let walking be a playful adventure.
Pretend that you are in a jungle with a volcano about to erupt, or simply find a patch of grass to lie on and look up at the clouds. It may seem cheesy.
But it's serene.
Take a Picture
"The great paradox of parenting is that it moves in both slow motion and fast speed." — unknown author
While you're lying in the grass or running from molten lava, take advantage of technology and snap a photo.
Freeze the moment.
I have a picture of my son and me in the grass, orange and yellow leaves surrounding our heads like a halo as we looked up at the sky to find elephants and dragons in the fluffy white clouds.
It's one of my favorite pictures, and so is the memory with it.
Sleep
My aunt gave me the best advice: Put her to sleep yourself every night. Sing to her and cradle her in your arms and sit by her side- every night. Because one day you won't be able to. — Salma Hayek
This may seem counterproductive, but are you really with your children when you can't keep your eyes open?
Last night I stayed up reading Harry Potter and the Cursed Child. I had to finish. I needed to know what happened to Harry and his family. It was relaxing. It was a second for me to clear my head and feel like an adult once again.
But now I am exhausted.
It is much harder to steal moments with my kiddos when my eyes are sticky with the sandman's dust. I have less motivation to go outside for a walk on this snowy day, I don't want a picture of my puffy eyes, and pretending simply makes me want to dream.
But I hope I will learn my lesson, and take my own advice and jump under the covers tonight at a reasonable hour.
A child enters your home and for the next 20 or so years makes so much noise you can hardly stand it. Then the child departs, leaving the house so silent you think you are going mad. — John Andrew Holmes
No matter how much we would love to, we can't pause time. 
The best we can do is hold our children tight, watch as they chatter, play inside and outside, and freeze memories in pictures.
The best we can do is cherish each memory we create.
Follow me to see more articles like this.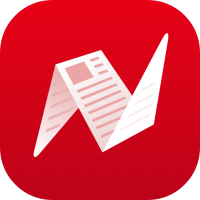 ...