Your heart melts.
The furry head tilts to one side, her eyes big. The puppy seems to say, "Buy me."
You can't resist.
You think of your woman at home with her bulging belly and walk away with the fuzzy creature, future exciting. What could be better than a soft puppy and newborn? Your wife will love it.
Right?
But then you realize something.
The tiny beast whimpers all night. It pees everywhere.
And it chews everything.
The puppy is like a diaper-less kid.
Follow me to see more articles like this.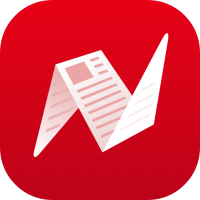 ...
Puppy Love, Smiles, and Noise
"Such short little lives our pets have to spend with us, & they spend most of it waiting for us to come home each day." ​- John Grogan
This was us.
Only, I was a pregnant mother walking away with a new puppy bundled tight. We couldn't resist the idea of a sweet, hunting dog. My husband imagined the walks he would take each morning to get in shape, plus the hunting he'd do. I imagined sweet puppy kisses and soft fur.
My son was the most excited. He finally had the brown and gold puppy like the one from the cover of his book.
His smile melted me.
My daughter didn't notice the puppy at first, but soon the dog was licking her tiny toes and making her giggle. She was in love.
But it wasn't easy.
My son had a love/fear play/ fight relationship with the new puppy. There were times when I had to separate them so my kid wouldn't accidentally kill the still-fragile animal. As my little girl started to grow the puppy would come running past and knock her over. There were bumps and bruises.
For everyone.
And the noise.
I don't know what had gotten into me. One night I decided I was going to make cheese buttons. From scratch. Something I'd never made before.
I wanted to try it out and, of course, make my husband smile. It sounded like a great idea.
But then the dog. And the kids.
Imagine trying to form what's basically kinds of ravioli, sauteeing veggies, and calming a baby, and listening to your little boy chattering about everything, and all while your puppy is howling loud enough for the neighbors to hear.
It felt like my ears were bleeding.
At times I wondered what we had been thinking.
Is It Worth It?
"The first dog is the dog who gives you so much that the first dog is often the reason for the second dog." - fordogtrainers.com
One night the dog had escaped her kennel while we were out
She drank the toilet dry.
Toys were destroyed.
The house was a mess.
But that didn't matter. Our beautiful puppy was sweating, shaking, and peeing every two seconds.
I thought she was going to die.
It made me realize that all those annoying things she'd done since we bought her didn't matter. She was ours. Our family.
Life eventually became routine. The puppy lost its razor-like baby teeth. The howling became less like a fire alarm, and we could pet her without her chasing us like we were prey.
She finally started to calm down.
1. My son learned how to act around dogs. Respect. He learned responsibility by feeding her and letting her do her duty. And he learned how to control some of his emotions and fears around the dog. How to be gentle. How to control expectations on what life is like compared to books.
2. And my daughter is best friends with her puppy. Every animal is now a 'how how', even the chirping birds flying by say, "bark".
3. My husband got the hunting partner he dreamt about. Plus, I have an excellent living- vacuum for those dropped pieces of rice or cheerios. Plus, those sweet puppy kisses, of course.
I wouldn't change anything.
But I did learn a few lessons along the way. Some that may help you with your choice on whether to bring a puppy into your new family.
A Few Lessons To Learn
Dogs are our link to paradise. They don't know evil… or jealousy… or discontent. To sit with a dog on a hillside on a glorious afternoon is to be back in Eden, where doing nothing was not boring… it was peace. – Milan Kundera
Things do get better, but it takes time. Here a few lessons to help you on your way. Or to convince your less-than-thrilled wife that getting the puppy was good idea.
Prepare
Know your breed. Read about them, and buy what they need: a new bed, a few toys, and food. Plus, it's fun.
Play
Give as much love and affection to your new puppy as you can. Much like the children, they need to let out their energy. If you have an older kid, try and let them play with the puppy.
They might both sleep well that night.
And so will you.
Treat
Reward the good. It's so easy to get caught up in the moment and the 'bad' dog moments, so remember to take a moment and tell your puppy when they've done something good. And treat them for it.
Oops
Remember, puppies make mistakes, too. Try to be calm and don't get too angry over the little things.
Consistency
Dogs love consistency just like kiddos.
Train
Train as early as you can. It may save you stress later. The first thing we did with our puppy was to give her food. But she had to sit first and wait. She still does this before meals.
Enjoy!
"Nobody can fully understand the meaning of love unless he's owned a dog. A dog can show you more honest affection with a flick of his tail than a man can gather through a lifetime of handshakes." – Gene Hill
They say your kid will grow up fast. So do puppies. Enjoy the time before it slips away. Watch your kids' joy, fear, and excitement before it's left to video memory.
A puppy is work.
There will be frustration and even tears.
But know that things will get better. Be patient. The dog will calm down. The kids will get used to the new creature, and so will you. So you will your wife.
And you will all be better for it.
Don't miss out, follow me on News Break!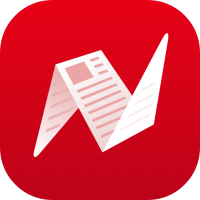 ...