This is your worst fear, isn't it?
You've just had a great time hanging out with the guys. You laughed. Relaxed. Joked.
And generally had a good time.
You come home a little early feeling perhaps a bit buzzed and in a dream-like state. You're happy. No worries. The world is good.
And you get to come home to a beautiful woman.
She's the love of your life.
Right?
You walk through the door and don't notice the extra pair of shoes in the cluttered closet. You go up and do notice a heavy scent that smells like the body spray 'Axe' was poured over someone. Did your girl spill something?
You still can't imagine the worst.
Until you walk into the bedroom. Your woman and another man are in bed. Wrestling. Naked.
Your heart drops. Your world turns red.
How could this happen?
Next to hurting my family, cheating on me is the worst thing someone could do. — Robert Buckley
First things first, cheating — on either side of the relationship equation — makes my blood boil. I get angry at the very idea. I don't agree with, or condone, cheating.
But, while there are no excuses, there may be reasons.
And, funny enough, it was my husband who helped me come up with these topics that I, too, feel are true.
Let's dive in.
Don't cheat, follow me on News Break!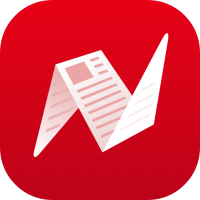 ...
1. You Don't Do Enough 'Bed Wrestling'
When women are subordinate by their culture, in being able to anticipate or think about pleasurable 'bed wrestling', it boosts dopamine, which is about confidence and assertiveness and motivation and drive and focus. So that to me, explained why for 5,000 years female s**uality has been targeted. – Naomi Wolf
As a man helped me come to these ideas, it shouldn't be a surprise that 'fun in in the bedroom' is the first topic.
Yet, it's true.
Bed wrestling is important.
For women, too. I know, shocker, right?
Women were raised to be ashamed of the result of love but we still need that release, too; it's just not as obvious.
Women, don't be ashamed.
Bed wrestling brings a couple closer. It connects them through the act and spiritually. That connection and attention are important in any relationship.
Even if we have a headache.
2. Everyday Is The Same As The One Before
With mind distracted, never thinking, "Death is coming," To slave away on the pointless business of mundane life, And then to come out empty – it is a tragic error. (116) trans by Robert Thurman – Huston Smith
You get up.
Make coffee.
Get ready for the day.
Go to work.
Come home and make dinner.
Take care of the kids.
Try to find that much talked about self-care in between the many chores.
Go to bed.
Bed wrestle? Maybe not.
Go to sleep.
Then wake up and start all over again.
Routine can be a killer and can cause someone to stray to another lover.
Spice up the day with something new. New dinner. New show. Date night. Be spontaneous. Or if you're not a fan of housework, then surprise her by doing some cleaning.
Trust me, we love to bed wrestle a man who just held a duster.
And this isn't just in the day to day mundane, but routine in bed. Now, there's nothing wrong with knowing what you're lover likes; in fact, that's great and keep it coming.
However, add a little spice or surprise to your bedtime wrestling.
It doesn't have to be anything extravagant or 'out there' but even the slightest change can surprise your woman, and keep her curious. And she may surprise you, too. Relationships go both ways.
That spark may keep you both curious.
And it's fun.
3. Honey, We Need To Talk
Good conversation can leave you more exhilarated than alcohol; more refreshed than the theater or a concert. It can bring you entertainment and pleasure; it can help you get ahead, solve problems, spark the imagination of others. It can increase your knowledge and education. It can erase misunderstandings, and bring you closer to those you love. – Dorothy Sarnoff
If you ask anyone who knows me what's one thing I like to do, they might answer that I sing.
But more likely, that I like to talk.
Yep, that's me.
This means I'm like a bird; I talk when I'm happy. Me being silent normally means somethings wrong. And this goes for women in relationships as well, and not just for those who are chatty like me. We need to talk to you.
But here's the thing.
You have two ears and one mouth for a reason — because you must listen twice as much as you speak.
Having a good conversation, the ones that you think about later with a smile, means listening to what the other person has to say.
This shows you care when you both talk and listen.
When couples have conversations, they are showing their love and attention for the other person. They are giving by sharing your thoughts and gaining when they listen.
And without conversation? You feel like a bird trapped in a cage, unable to sing.
Ready to fly away. To stray.
Keep speaking with each other, even if the conversation is hard. Keep your connection going.
And you may find her sticking by your side.
Easing Fears
Those who cheat on their partners who are loyal to them; don't deserve them. It is a trashy attitude to disrespect a person who is loyal in a relationship, by cheating on him or her. — Ellen J. Barrier
I can't promise you these tips will keep her from cheating (I sure wish I could), every person and every relationship is different. And relationships go both ways. Both parties need to work to keep their love alive.
But these tips can help ease your fear.
To have a better understanding of why a good woman could cheat.
So that next time when you walk through the front door of your home after just having a great night with the guys, you'll notice the shoes are put away neatly just like your wife talked about yesterday.
You smile.
You walk upstairs and notice a new smell, a new perfume your wife must have put on for you — to spice things up.
You find her in the room, waiting for you.
Your smile turns to a grin as you snuggle under the covers.
And get ready to bed wrestle.
Follow me on News Break!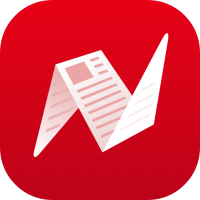 ...