If you're a habitual thrifter like me and have a bit of a crafty side, then it's time you heard about these three amazing up-cycle shops located right here in Portland, Oregon.
These stores take donations and found materials, anything from clothes, furniture, and antiques to scrap art supplies, and give them new life by giving you a chance to buy them at exorbitantly cheap prices. These should be your first stops if you have a DIY project, crafting idea, or are just looking for hidden treasures. You never know what you'll find when you choose re-use over buying new!
1. Dime and Penny: Your Recycle, Re-use, Resale Bargain Marketplace
First on our list is my new obsession: Dime and Penny. Located at 1463 NE Killingsworth St, this Black-owned community hub aims to help the environment and uplift the lowest in our society. Although this is a relatively new business, they already have an impressive inventory of clothes, furniture, crafting materials and so much more! Did I mention the crazy selection of vinyl records?
2. Scrap: Creative Reuse Center
Next on our list is Scrap, a 501(c)(3) nonprofit organization that has made it their mission to "inspire creative reuse and environmentally sustainable behavior by providing educational programs and affordable materials to the community." You could spend hours wandering this store finding everything you could possibly need for your next project.
They also offer a variety of classes such as in-person crafternoons and virtual workshops to help you learn new ways to reuse and recycle old materials!
3. ReClaim It by Cracked Pots
Last but not least is ReClaim It, a non-profit run by Cracked Pots. This amazing organization has a physical store on Killingsworth as well as an online shop filled with treasures to help you reuse, repair, and reimagine how you fill your space. Cracked Pots is able to divert discarded items from Metro Central Transfer Station by partnering with Recology, a prominent resource recovery organization.
You never know what treasures you'll find since they get a new shipment of random stuff in every week!
Time to get out there and start all those DIY projects you've been planning! Show me your finds in the comments and follow for more content!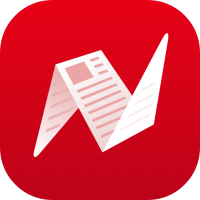 This is original content from NewsBreak's Creator Program. Join today to publish and share your own content.