1. Block pARTy Creative Reuse Art Fair
This free event, located on N. Williams Ave. between N. Killingsworth St. and N. Jessup St, is the first Block party put on by Cracked Pots, an artist-run non-profit specializing in found objects. In other words, they create art with recycled, reused, and reimagined materials. The block party features over 20 local artists boasting amazing creations made with at least 80% recycled materials. Running from 11 a.m. to 4 p.m, this event has something for everyone. Come hear the unique musical stylings of 3 Hand Steven (who makes his instruments from found and recycled objects) from 2-3. There will be light food and drink available for purchase and a tinker camp for the kids or childlike adults!
Their partner, Ridwell, will be there collecting plastic clamshells, for anyone, like me, who has a growing pile of them at home they don't know what to do with. Masks are required in all spaces of this event unless eating or drinking.
2. Mid-Autumn Lantern Viewing Evenings at the Lan Su Chinese Garden
Any night this weekend, Sept 17-19 7 pm-9 pm, you can see the amazing lanterns of the Chinese Mid-Autumn festival, or Zhong Qiu Jie (中秋節). This after-hours event requires a separate ticket purchase but it's well worth it to see this traditional festival in Portlands famous Lan Su Chinese Garden. The paths are lit by hundreds of floating lanterns, with water-lily lights floating along in the lake Zither.
Daytime events are being held in the garden as well and are included in the admission price. Activities including paper lantern-making, a Chinese calligraphy demonstration, and Mid-autumn storytime. Masks are required at all times unless eating or drinking.
3. Interactive Food Tour: Coffee Around the World
The Portland Mercado at 7238 SE Foster Road hosts this highly caffeinated event from 11 am to 5 pm. This international taste testing extravaganza is perfect for discerning coffee drinkers to come and learn from a select group of local coffee vendors who each represent a different region and a unique style of brewing or consuming coffee.
Masks must be worn at all times at this event unless eating or drinking.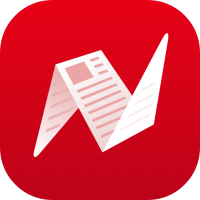 This is original content from NewsBreak's Creator Program. Join today to publish and share your own content.