HOUSTON, TX - As part of traditional Chinese medicine, acupuncture has numerous benefits, including reducing stress, boosting the immune system, relieving pain, reducing eye strain, and many more. If you are interested in trying this natural therapeutic treatment, you can visit one of these top acupuncture clinics in the city.
1. Balance Houston Acupuncture Clinic
One of the best acupuncture clinics in the city, Balance Houston Acupuncture Clinic connects people's health and wellbeing with the forces of nature. This clinic specializes in acupuncture practice, cupping, dietetics, moxibustion, and Chinese herbal recipes to treat difficult and chronic conditions.
National board certified Oriental Medicine practitioner, Stephen Stein L.Ac. obtained his Master's degree at the American College of Acupuncture and Oriental Medicine in Houston. Stephen is a member of Acupuncturists without Borders a volunteer at VetTRIIP, a program that provides care to local area veterans free of charge. He also served in various student government positions and participated in the Geriatric Interdisciplinary Competition organized by UTHealth.
Location: 1002 West 21st Street, Houston
2. Peking Acupuncture Clinic
One of the oldest and most popular clinics in Houston, Peking Acupuncture Clinic has a patient base from across the U.S. and 40 foreign countries. Among their experienced acupuncturists are Nancy and Tiong Ling who have 76 years of experience serving the industry.
They offer treatment for backache, headache, weight control, sinus issues, insomnia, stress, indigestion, and more. This clinic can also perform treatments using fewer needles and fewer sessions with good results to "save money".
Location: 2626 South Loop W Suite 120, Houston
3. Houston Acupuncture And Herb Clinic
One of Houston's oldest acupuncture and Chinese herb clinics. With respected acupuncturists, Wen-Lung Wu and Jo-Mei Chang who have over more than 36 years of experience in providing acupuncture and Chinese herb services in the city.
This clinic provides a treatment that is carefully formulated to combine facial exercises and acupressure to achieve optimal results. To ensure cleanliness and hygiene, they only use new and sterilized needles.
Location: 2405 South Shepherd, Houston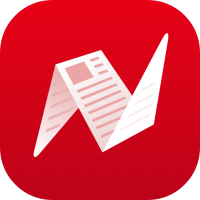 This is original content from NewsBreak's Creator Program. Join today to publish and share your own content.