HOUSTON, TX - Houston Independent School Year officially returns to school and students are back to in-person learning for the 2021-2022 school year with the first day of school on August 23.
Superintendent Millard House II marked the important day as well as his first day of school in the district by paying a visit to several schools. House was celebrating the long-awaited day with students by giving them a warm welcome and watching them learn by peering into their classrooms.
The school superintendent said how his first stop to drop off his son, although not part of his official schedule, had special meaning. His fourth-grader told him, "Dad, I have butterflies in my stomach," referring to the various emotions students feel as they begin their second school year amid the pandemic. House said that that's understandable in this situation.
The superintendent told his story during a press conference for the first day of HISD school where reporters and district officials gathered at Parker Elementary School.
There are tens of thousands of students returning to their schools when the district offers full face-to-face instruction this year. For some of them, it was the first time in nearly 18 months that they had returned to school.
To guarantee a safe transition for everyone, the district will maintain the safety protocols, from required masks indoors, regulations remain in place, to routine disinfection of building and buses to help slow the spread of the Delta variant of COVID-19.
This fall, HISD is also offering a virtual learning option for students too young to be vaccinated who meet certain medical requirements in addition to face-to-face instruction.
While discussing the importance of providing a safe learning experience for all students and following safety protocols, the superintendent mentioned how families view the district as a safe place for a school system, and the district will confirm that.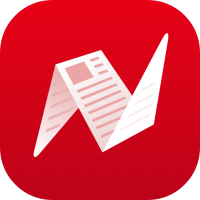 This is original content from NewsBreak's Creator Program. Join today to publish and share your own content.