HOUSTON, TX - According to a report from American Psychological Association, there are more than 600,000 people are released from prison every year, of which about 75% of them are recaptured within five years. Apparently, convictions limit job prospects, and Associate Professor of Humanities at the University Houston-Clear Lake Shreerekha Subramanian seeks to address this issue.
Since 2017, Subramanian has taught in UHCL's Academics for Offender Program at W.F. Ramsey's unit in Rosharon, Texas. She has launched a new initiative called "Bridges Out", for paroled students who have finished their master's degrees through the prison program.
Beginning early in the university's history in 1974, The Academics for Offenders program has been renamed Transforming Lives by Degrees. The program continues to be directed by TLD Director William Powers, while the new directive and the program's work are supported by the dean of the College of Human Sciences and Humanities Glenn Sanford.
Subramanian explained how the new directive is a bridge between prison classrooms to campus classrooms, providing a way to bring the best graduates from their TLD program into the UHCL community.
She also said that by shadowing their accomplished and willing faculty, the TLD program alumni are looking for ways to adjust to academic life in their free world. And they will gain a broad insight into how faculty prepare their lessons, teach in different modes, manage their classes, balance their research and service above all else.
Anne Gesler and Wanalee Romero, the university's First-Year Seminar professors, have volunteered to guide one recent graduate of the TLD program. Gesler said that she had recently volunteered to join as a mentor for the program and this was an opportunity for her to participate as she had been interested in teaching at Ramsey for a long time.
Johnny Ward, Gessler's mentee, earned both a Bachelor of Science in Behavioral Science and a Master of Arts in Literature during his incarceration.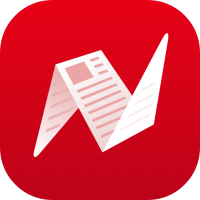 This is original content from NewsBreak's Creator Program. Join today to publish and share your own content.