HOUSTON, TX - Ryan Cooper, a 2L student at the University of Houston Law Center, was unsure about his future career following his freshman year in law school. But soon after he worked with the Department of Veteran Affairs this summer, the veteran said he saw his education come full circle as he served fellow veterans.
Cooper mentioned how he wanted to support people who are in similar situations to him. He continued that the Veteran Affairs is an institution he believes in and had helped him a lot.
Ryan Cooper is a UH alumni who graduated in 2019 with a focus in economics. He said how the transition into law faculty from economics was not easy.
Cooper noted how he began to question whether pursuing a legal education was the right decision for him after earning a high GPA as an undergraduate and serving as an aviation electronics technician for the US Navy from 2013-2017.
He mentioned that he would put a lot of effort and time into writing, which is what law school is all about, and he just couldn't see much success from it. Cooper knew he wanted to do work in the public interest, citing his ties to the military when he started planning for the summer.
The UH Law Center Public Interest Fellowship subsidizes students' summer work for government employers and local nonprofit.
Cooper said how he has become a much more confident writer as a result of that fellowship. During the fellowship program, he has several responsibilities that include writing motions for summary judgments, case analysis memos, motion to dismiss, pre-trial filings, discovery requests, and other items.
For cooper, when he filed the very first motion for summary judgment was his greatest achievement from working at the Department of Veterans Affairs. He noted that his job at the department was very fulfilling and he will continue to work there for this semester.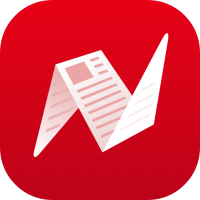 This is original content from NewsBreak's Creator Program. Join today to publish and share your own content.