HOUSTON, TX - The University of Houston Victoria announced its new associate provost, Joann Olson. She is an associate professor in the School of Education, Health Professions & Human Development.
Joann Olson is appointed as the new associate provost for research and dean of graduate studies to develop UHV's research operations and graduate programs. After conducting an internal search, the university appoints Olson to her new role.
According to the provost and vice president for academic affairs Chance Glenn, all of the university community are excited to shape the new role at UHV and they can see Dr. Olson leading the way in helping advance UHV in new ways. He also noted that it is the best opportunity and time to strengthen their position in scholarship and research while supporting the graduate program and as the university plans for the future.
The associate provost is a full-time role in which Olson will be responsible for expanding and managing research operations for graduate programs and the university.
UHV offers graduate programs both for in-person and online learning, with some courses only offered online. The offered programs including schools of Business Administration and Education, Health Professions & Human Development, Arts & Sciences.
Olson said how she is excited and looking forward to starting her new position as the associate provost. She also mentioned that there are many faculty members doing important and interesting work and research in each of their fields and that the university offers plenty of skills development opportunities with its graduate program. As the leader, Oslo is ready to work on the university's two vital aspects and promoting the work of the faculty members.
Since 2012, Olson has worked for the UHV and has taught graduate programs. She will also be promoted to full professor effective on September 1.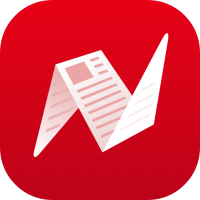 This is original content from NewsBreak's Creator Program. Join today to publish and share your own content.