Houston, TX - Eating healthy food can still be fun and delicious. Just like some of the restaurants in Houston that always keep things fresh with interesting, nutritious menus.
At these places, you will find that healthy can also mean satisfying both your taste buds and body. Here are 3 healthy restaurants in the Houston area for you to try.
1. Flower Child | 1101 Uptown Park Blvd #C-6
This place offers tasty "power lunch" with its menu of salads, wraps and bowls that include dairy-free, sugar-free, and gluten-free options and packed with superfood ingredients. For the spicy menu, you can try "Forbidden Rice" bowl with red japonica, black pearl, bok choy, carrot, broccoli, onion, red chili hoisin, and toasted sesame. Another favorite at Flower Child is the hearty Mother Earth that is made with ancient grains, portobello mushroom, sweet potato, avocado, broccoli pesto, cucumber, leafy greens, hemp seed, and charred onion as well as a red pepper miso vinaigrette.
2. True Food Kitchen | 1700 Post Oak Blvd
For guilt-free dishes, you will have a lot of choice at True Food Kitchen that serve grain bowls, burgers, pizzas, sandwiches, and salads with gluten-free, vegetarian, and vegan options. The chicken parmesan has a side of roasted vegetables along with the grilled chicken. If you want the meatless menu, you can try the spaghetti squash casserole that is one of the favorites here.
3. HS Green Fresh Food Kitchen | 5092 Richmond Ave
This cafe is a fast casual counter service that serves the all-day menu of salads and wraps that are filled with protein along with grilled chicken habanero tacos, turkey chili, and a grilled salmon filet with sides. For the to-go menu, you can try their fruit smoothie or cold-pressed juice.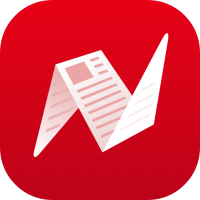 This is original content from NewsBreak's Creator Program. Join today to publish and share your own content.