HOUSTON, TX - The City of Galveston is implementing bigger COVID-19 precautions amidst a surge in local COVID-19 cases. Following the spike of COVID-19 cases locally, the changes implemented by the City are aimed to protect the health and safety of staff and residents in its facilities.
As a result of the surge in the local cases, the City advises all employees to wear masks when they are unable to socially distance themselves from others at the workplace to protect their health and safety.
Based on the City's press release, there are four changes.
First, all in-person meetings will no longer be held between staff, and meetings with more than two staff members should be held by phone or by Zoom. Second, Meetings with citizens will occur on a case-by-case basis, but all attempts should first be made to conduct business by phone or online.
Third, city travel for conferences is suspended unless approved by the City Manager's Office.
Fourth, the public is not allowed above the first floor of City Hall or beyond the front desk at the Public Works Building without permission from the leadership of those areas.
According to the Galveston County Health District, as of Tuesday, August 17th, there were over 5,000 active cases of COVID-19 in Galveston County. In addition, the Delta variant is highly contagious and it spreads more easily than earlier variations.
Following the advice of health professionals, the City recommends all eligible employees and residents get vaccinated against COVID-19. Currently, more than 160,000 Galveston County residents are fully vaccinated.
As stated by the City, taking precautions and keeping the staff healthy is the only way for the City to continue providing all city services, and they politely request residents conduct business with the city online or by phone where possible.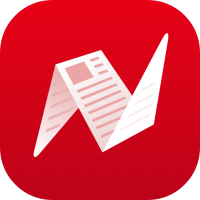 This is original content from NewsBreak's Creator Program. Join today to publish and share your own content.