HOUSTON, TX — A 17-year-old Ball High School graduate Kaylhan Garcia was recently awarded the Live Más Scholarship from Taco Bell, where she worked during her senior year. Taco Bell chose Garcia from over 10,000 video entries and awarded her $25,000 after inquiring her about her passion.
Garcia responded by explaining that her passion is community service and she is still working on her nonprofit organization called Dreamers Thrive which is about increasing and mobilizing civil engagement through education and volunteerism.
Garcia also added that she plans to establish the organization at her college. The Fall 2021 semester marks Garcia's start of her last year in high school and she is currently studying International Studies at American University in Washington D.C.
The university granted her nearly a full-ride scholarship, and whatever that is not covered will be paid by Taco Bell money. In addition, Garcia was also offered five other scholarships to other schools.
Zurisaday Robbins-Briz, Garcia's mother, knows that graduating high school in three years wasn't easy, especially amidst COVID. Not only did Garcia accomplish this, but she did it while working full time as well as virtually tutoring a middle school student who attended Collegiate Academy.
Robbins-Briz claimed that she's very excited and very happy for the journey Garcia is about to take. She also emphasized that her daughter has worked for this and nothing has been given to her.
According to Robbins-Briz, the pandemic taught Garcia how to be self-paced and self-motivated while she did remote classes. For her, Garcia leaving home and the family is bittersweet, but they have prayed, planned, and prepared for this and she is so proud of Garcia.
Garcia noted that her family was a top support system. She's had this dream of helping others and during COVID lockdown, it opened her eyes to want to be a representative for her people. Moreover, Garcia wants to be active in things like Black Lives Matter, stopping Asian hate, Hispanic Lives Matter, and other minority organizations.
As the daughter of two hard-working parents, Garcia wants to leave a lasting impact on people of color. Garcia encourages people to be discipline to accomplish what they want to do. She wants to be a living testimony to minority groups and let them know that they can accomplish their dreams.
After finishing her bachelor's degree, Garcia plans to pursue law at Yale, Columbia, or UCLA upon graduation. To learn more about Garcia's organization Dreams Thrive, visit their Facebook and Instagram. Further information about Ball High School is available on Galveston Independent School District's website.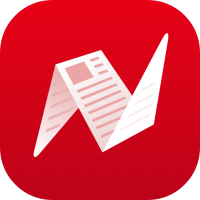 This is original content from NewsBreak's Creator Program. Join today to publish and share your own content.