HOUSTON, TX — The Galveston Regional Chamber of Commerce or CofC will hold a conference that honors seven inspirational and amazing women at the 14th Annual Galveston Women's Conference on Thursday, October 28, 2021, at the Moody Gardens Convention Center in Galveston, Texas.
This conference is an annual event held by the Galveston Regional CofC which celebrates and honors a group of notable women who are making a difference in the region.
The complete list of the women to be recognized at the conference consists of Peggy Cornelius, Owner of Tom's Thumb Nursery; Theresa Elliott, General Manager of Casa del Mar Beachfront Suites; Dr. Jennifer Goodman, Superintendent of Odyssey Academy; Lisa Halili, Owner of Prestige Oysters; Sue Johnson, Founder and Executive Director of the Nia Cultural Center; Caroline Le, Owner of Joy Nails; and Kimmy Matthews, Owner of Kimmy's Boutique.
President and Chief Executive Officer of the Galveston Regional Chamber of Commerce Gina M. Spagnola claimed that they are proud of their 14-year history in celebrating the accomplishments of women. According to Spagnola, these seven outstanding women leaders serve as role models, leading the way in the respective fields and making a unique and significant impact on the community.
Spagnola also added that the positive influence those women make every day is commendable and the chamber of commerce is proud to honor them as women of the year. Moreover, Mariel Hemingway, the Oscar-nominated actress, author, and healthy lifestyle advocate will be the keynote speaker, along with the President and Chief Growth Officer at Splunk Inc. Teresa Carlson, who will be an honorary speaker for the 14th Annual Galveston Women's Conference.
This conference hosted by the chamber of commerce that was established in 1845—which makes it the oldest chamber of commerce in Texas—will take place on October 28, 2021, from 7:30 a.m. to 6:00 p.m. at Moody Gardens Convention Center on Galveston Island. This conference is also expected to attract over 1,000 attendees, so secure your reservation as soon as possible and mark your calendar!
For more information about the conference, click here or call Jill Chapman at (409) 763-5326 and email jchapman@galvestonchamber.com. Further information about the Galveston Regional Chamber of Commerce is available on their website.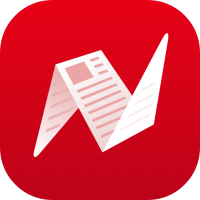 This is original content from NewsBreak's Creator Program. Join today to publish and share your own content.