HOUSTON, TX - The Houston Zoo welcomes the newly hatched Green Oropendola Chicks as new members of the flock. The chicks will be kept by zookeepers in separate areas until they are strong enough to join the flock.
The Houston Zoo has collected 15 adult birds plus three newly hatched chicks for a total of 18 birds in the flock. This number broke the record for the largest North American herd of green oropendola ever collected.
The Houston Zoo found two eggs in the basket nest, and with special care, they hatched safely in the incubator. Meanwhile, the third chick had hatched when it was found after the mother died.
The green oropendola has green feathers with a pale beak and an orange-colored tip. The male green oropendola is twice as large as the female and its job is to protect the nest from predators.
The nest itself resembles a five-foot-high woven basket suspended about 100 feet above the ground. This design is convenient for defending against predators but also makes it difficult for zookeepers to spot, as in the case of the third chick found in the nest when the mother passed away.
Guests can have a hands-on experience with the green oropendolas inside the Savanna Aviary at South America's Pantanal exhibition. This exhibition is the newest exhibit at the Houston Zoo featuring other exotic animals such as the green anaconda, giant anteater, blue-billed curassow, giant river otter, blue-throated macaw, golden lion tamarin, and others.
The Houston Zoo opens seven days a week from 9 a.m. to 5 p.m. By visiting the Houston Zoo, guests are helping the wildlife rescue efforts to ensure that animals, such as the green oropendola, are protected. Visit houstonzoo.org for more information.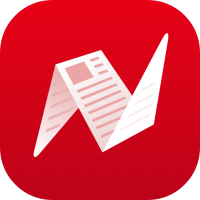 This is original content from NewsBreak's Creator Program. Join today to publish and share your own content.