HOUSTON, TX - Last year's tantalizing and flexible Department of Integrated Humanities at the University of St. Thomas - Houston is definitely ideal for students who still aren't sure about life after college or for students who already have plans after their college life.
UST offers a flexible learning system with its Integrated Humanities major. Students can earn the IH major by uniquely customizing their education, choosing one minor from Humanities, a second from STEM/Social & Behavioral Science/Professional, and an elective third minor.
Advisors at UST are ready to provide students with promising possibilities on this path to high desired hard skills and soft skills.
According to Thomas Behr, J.D., Ph.D., the Director of Integrated Humanities, the department is in a position to recommend a complementary 'package' of minors taking into account this or that niche in the highly dynamic Gulf environment. The coastal area in general and in the Houston area.
He also gave examples in pre-law, there might be History, Philosophy, Political Science, or English with many other possible combinations. Behr noted how the sky is the practical limit for managing a package of minors, as these "third" minors can come from various developing interdisciplinary fields such as Entrepreneurship. "An IH major with an entrepreneurship component could position holders of the degree as exceptionally marketable," said Behr.
Director of the McNair Center for Entrepreneurship and Free Enterprise, Dr. Patrick Wood marvels how an innovative IH degree allows students to "create their own major and make their own future!".
He explained that this flexibility is critical in advancing the creative economy in Houston where the city has experienced job growth exponentially.
For example, the IH major allows students to combine their Drama and Classical studies with the IH Entrepreneurship package for careers in event curator, stage designer, or arts management. Or entry into human services and nonprofit management by matching the Entrepreneurship package with Minors Accounting and Theology.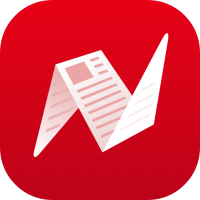 This is original content from NewsBreak's Creator Program. Join today to publish and share your own content.