HOUSTON, TX - Student engagement leaders at the University of St. Thomas have decided to add new roles to develop campus life, with the help of Gladys "Eveleny" Plata '21.
Director of Student Leadership & Engagement Shundeez Faridifar, M.Ed, MBA '19, said that Eveleny brings valuable first-hand knowledge and perspectives to their mission. This new collaboration will lead to exciting programs for an extraordinary Celt experience, said Faridifar.
Plata is the Student Activities and Residence Life Success Coordinator, as well as managing the daily operations of the Residence Life Office and residence halls. With her bright ideas and enthusiasm, Eveleny will propose exciting activities at the campus.
Being the UST student leader makes Plata understands to engage students in Celt life is essential. She highlighted her favorite event, Neewollah. She said the name is Halloween but spelled backward. It is the longest-standing tradition held on campus, Plata said.
As Plata stated, there will be many entertainments such as costume competitions, photo booths, food trucks, a student-created haunted house, dance floor, and DJ. "Students are exceptionally excited to take part in all the entertainment," she added.
She also shared that the campus' students, professors, and staff will be there to support you along the way. So "you get to be yourself and be accepted and challenged to keep doing better," said Eveleny.
This year, there will be a new collaboration between the Office of Student Activities and Campus Ministry to host Masses as well as to encourage students to participate in dialogue and discussions. To see the Mass schedule, visit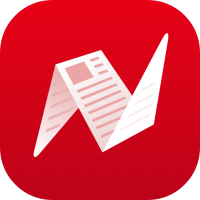 This is original content from NewsBreak's Creator Program. Join today to publish and share your own content.