PRAIRIE VIEW, TX — Assistant Professor Logan Yelderman, Ph.D., a psychology lecturer at Prairie View A&M University begins his class by engaging student's interest through the storytelling of animal's brains and how they react.
Usually, he tells about his personal experience encountered animals around his house such as when he how he chased off a coyote trying to eat his chickens, and how he trapped and released a dozen raccoons that were going to find food.
Dr. Yelderman said that these stories are also great class starters. "They immediately grab the students' attention and stimulate their interest and focus on the subsequent content presented in class," he explained.
With his expertise in psychology, his classes also focus on experimental psychology, forensic psychology, physiological psychology, social psychology, and health psychology.
In his research lab, undergraduate students work with him, and several graduate students, to assist in conducting research, Dr. Yelderman said. He continued, "Several of these students have gone on to present research at a conference, publish in a scientific journal, and many have gone on to graduate school."
Back in 2016 when he joined PVAMU's faculty, Dr. Yelderman has published 15 peer-reviewed journal articles and two encyclopedia entries. Now, he works together with Oxford University Press as a co-author of a book on problem-solving courts and as a co-editor for a book on the psychology of legal decision-making with Cambridge University Press.
Dr. Yelderman incorporates both of his experiences in the psychology of religion and legal decision-making to assess the leverage of morals in legal decision-making as his current focus.
He wishes his student to be able to improve their decision-making ability and confidence in solving problems. He said, "I hope to help students develop the ability to problem-solve on their own and approach a problem with confidence they will be able to present a solution or contribute to one."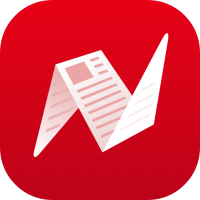 This is original content from NewsBreak's Creator Program. Join today to publish and share your own content.