HOUSTON, TX - Houston areas are still seeing a rise in the housing market even in the midst of the COVID-19 pandemic. In 2020, the average price for a single-family house reached $259,011, seeing an increase of 6.4 percent from 2019. The sales also increased by 11.6 percent with 115,523 houses sold.
Jacob Sudhoff, CEO of real estate firm Douglas Elliman Texas, shared his view on the Houston housing market. Here are some of the main points.
1. There were last year's interest rates that hit rock bottom and then there was the pandemic that drove this active buying period. During the pandemic, people stay home longer than their normal routine. This makes them think about their quality of life which leads to buying a house with a home office, a space for their homeschooled kids, a backyard, or closer to the park.
2. There is a significant difference between the upper tier and lower tier housing markets. For houses under $1 million, there will be war in the bidding, something that rarely happens in the upper-tier market. The demographic of the upper tier is a want, while it's a need for the lower tier.
3. The pandemic has increased the interest for larger lots. Higher than average lot sizes are sold for around 10 to 12 percent above the price list in The Heights. People who are working from their homes want to make sure that their needs are fulfilled. They want things like storage for their online shopping, office space, and air filtration, which need bigger space.
Above all, Houston is gaining the benefit from the increase in the housing market and it is in a good position as it has the workforce and infrastructure to support the growth.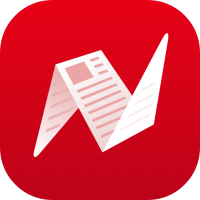 This is original content from NewsBreak's Creator Program. Join today to publish and share your own content.