HOUSTON, TX - With its seven partner academic health institutions, the Center for Clinical and Translational Sciences is working quickly to respond to COVID-19 health disparities in Texas.
Their cooperative efforts allow streamlining the information flow from researchers to doctors when new discoveries were made and therapies advanced, ultimately helped to life-saving.
As a framework for research that focuses on collaboration, translational science's goal is to translate laboratory research and scientific discoveries and then immediately take them into clinical practice to solve health problems. This information flow includes public health workers who apply this knowledge to public health.
The center was established in 2006 by the University of Texas Health Science Center at Houston, The University of Texas MD Anderson Cancer Center, and the Memorial Hermann Health System with one National Institute of Health's inaugural Clinical and Translational Science Awards.
In 2021, the center brought over $26.8 million in NIH grants to the state to fight the pandemic, especially among vulnerable communities.
Under UTHealth's leadership, the Center for Clinical and Translational Sciences is one of the largest in the nation, reaching around 14.5 million population in Texas and western Louisiana. Also one of the most diverse, the center serving 37% Hispanic population and encompassing a rural and economically challenged population.
The project includes several initiatives addressing the gap of testing in vulnerable and under-resourced people across Texas, including in the Houston metro area, South Texas, East Texas, and West Texas, which are African American populations and have higher rates of the uninsured.
Another project was researching drugs for people recovering from COVID-19 to prevent them getting blood clots, including inpatient trials to examine ways to reduce the effects of overactive immunity from the disease. Other trials are focused on examining whether reused medicine can reduce the severity and duration of moderate COVID-19 symptoms and if so, to track the effects of hospitalizations and mortality rates from severe COVID-19.
In its involvement in work of improving COVID-19 vaccination among Houston's African American community, homeless Houston residents, Rio Grande Valley Hispanic community, East Texas rural Hispanic and non-Hispanic communities, North Louisiana rural African-American and non-Hispanic communities, the center work includes collaborating with other institutions offering education, motivation, support, and resources.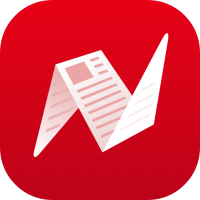 This is original content from NewsBreak's Creator Program. Join today to publish and share your own content.