HOUSTON, TX - The Houston Community College announced its partnership with Intel on August 3, to expand and advance HCC's artificial intelligence degree program with curricular enhancement, faculty development, and career-focused support for students.
This is not the first time for the college to partner with industry leaders after the establishment of its partnership with Microsoft Corp. and Amazon to support the same program.
HCC is the first community college in the state and second in the U.S. to initiate an AI associate degree program, partly combining machine learning curricula from Microsoft and Amazon. The program was initiated last year.
As a part of the partnership, Intel will offer more instructional content for the college AI program to enable students to hone their skills in AI model training, data collection, coding, and exploring the social impact of AI technology.
Intel will also provide summer internships, faculty training, technical advice, and mentors for both students and faculty. Prior to the official partnership announcement, six HCC faculty members were trained by the company.
According to Cesar Maldonado, HCC Chancellor, the partnership between HCC and Intel signifies the social commitment of both sides as the company's initiatives focused on diversity and inclusion fit perfectly with HCC's values.
"We've seen the interest in the program steadily grow since its launch with 57 students initially enrolled in the pathway," said HCC vice chancellor of Workforce Instruction and HCC Southwest president Madeline Burillo-Hopkins. "Our partnership with Intel today is a natural progression to expand the curriculum in an already highly in-demand program."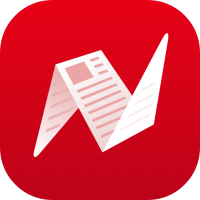 This is original content from NewsBreak's Creator Program. Join today to publish and share your own content.