HOUSTON, TX — Looking for a nice and mouth-watering meal that everyone can enjoy? Maybe grilled cheese can be your best friend! Whether it's for kids or adults, no one can resist the richness of salty and crispy a lovely grilled cheese sandwich.
Let's take a look at these best-grilled cheese in Houston to add to your wishlist!
Twisted Grilled Cheese
TGC Gourmet Sandwich Bar, 5555 Washington Ave, Houston Tx 77007
You can obviously tell from the name and the photos — this is the twisted Houston version of an American classic! A perfect place for all the cheesy adventure out there. They offer a range of different melted cheese meals combines with smoked salmon, avocados, and even truffle mushrooms. Yum!
Black Walnut Cafe
5512 Memorial Drive Houston, Texas 77007
This counter-service cafe is a complete meal that you need. From omelets to pasta, sandwiches, gluten-friendly meals, and especially its grilled cheese — it is the bomb! Don't miss your chance to try The Pot Roast Grilled cheese features slow-cooked chuck tender with buttered challah bread and American Cheese. Also, if you want to enjoy it with the whole family you can spend less money by ordering their family packs to go!
Weights and Measures
2808 Caroline St Houston, TX 77004
This bakery + restaurant is currently closed on Mondays, so you better prepare your tummy for the other days to munch its various kinds of grilled cheese sandwiches! Either for breakfast, lunch, dinner, or any occasion is welcome here.
"I've been here five times over the last three years and never had a bad bite. The sandwiches, soups, and sides are all amazing, topped off by the bread they just made in their on-site bakery. In the cold weather, you cannot find a better soup and sandwich, and their pizzas are amazing. This is a truly excellent restaurant." Geoff R, via Yelp.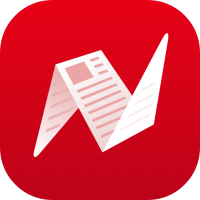 This is original content from NewsBreak's Creator Program. Join today to publish and share your own content.