HOUSTON, TX — Triad Retail Construction, a company run by two alumni of the University of Houston, Hernan Morales and Jay Dorsey, has recently received the Cougar 100 for the seventh consecutive year as one of the fastest-growing UH alumni-led businesses.
The award was given to appreciate their efforts as they have established one of the most successful retail construction companies in the greater Houston area. Prior to their current success, both admitted that they had faced some challenges since starting the company.
Morales explained, "We started the Triad in February of 2008. When the recession started hitting, we had to adapt. Then, we had Hurricane Ike that came through and brought us a lot of new work. Most companies just shut down during the hurricane. We saw it as an opportunity."
For Dorsey and Morales, dedication and adaptability are critical to their professional success. In addition, both also acknowledge that their development and success as entrepreneurs are also due to their experience and education at the University of Houston.
Since their study at UH, they have continued to support future generations of construction management entrepreneurs at UH. One of the supports they provide is by offering internships to students at UH through their company.
"The internship program is essential to the success of the construction program," Dorsey said. "A decade ago, I sat on the alumni technology board of directors and currently, I sit on the Industrial Advisory Board. Through those boards, I have been able to return time, energy, and effort to help improve the construction management program."
As UH alumni, both of them continue to inspire and share their experiences with future entrepreneurs by emphasizing the qualities they have seen as building blocks of their success.
Prior to completing his degree in Construction Management at UH, Morales earned a Civil Engineering degree at Lamar University. As CEO of Triad Retail Construction, he has also a role as Senior Project Manager to supervise the company's project management activities across the country.
Meanwhile, Dorsey studied Civil Engineering, Surveying and Military Science at The Citadel before graduating from the College of Technology Construction Management Program in 1994. Through his position on the Construction Management Industry Advisory Board, he is still actively involved with UH.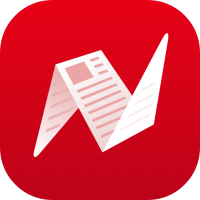 This is original content from NewsBreak's Creator Program. Join today to publish and share your own content.