HOUSTON, TX – The Lemond Kitchen, run by Merinda Watkins-Martin '91 and her husband, Reggie Martin, has recently led a group of 18 local restaurants and catering companies and 43 faith-based, nonprofit and educational partners through the Houston Eats Restaurant Support program, also known as H.E.R.S.
The restaurants were paid to supply the food, and volunteers from churches and nonprofit organizations manage the food distribution to high-risk, home-based, low-income, or unemployed individuals and families in 31 Houston ZIP codes hardest hit by COVID-19.
Funded by the City of Houston as part of the federal CARES Act, the $2.2-million program entered into force in early November 2020. Aiming to ease the burden on the community during the holidays, the program also provided small business assistance to those restaurants. Within 7 1/2 weeks, the H.E.R.S. program has provided 218,059 meals.
In her statement, Watkins-Martin said, "Being paid to provide 50 meals a day made a difference in staying open for some restaurants."
Watkins-Martin has made an outstanding contribution by spending most of her time training other restaurants to do invoices and develop their menus. In addition, the former Rice University student also perfected other business skills she sharpened at Rice University while she obtained her B.A. in managerial studies.
According to Watkins-Martin, who now also serves on the School of Social Sciences Dean's Advisory Board at Rice University, having a good work-life balance is crucial.
"Success doesn't necessarily mean making huge sums of money at a Fortune 500 company. It's about defining your own success," she concluded.
Watkins-Martin learned the business skills from her father, a man with a third-grade education who built a successful business from the ground up and emphasized the importance of education for his family.
When she was 4 years old, she started working for her father and helped with her father's accounting before turning into a teenager. As a third-generation chef, Watkins-Martin has developed her skills when she worked for her grandmother, Emelda Lemond, who started her catering business in 1959.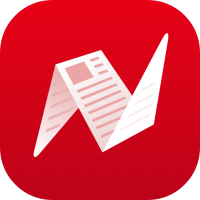 This is original content from NewsBreak's Creator Program. Join today to publish and share your own content.