HOUSTON, TX – The basketball coach head at Second Baptist School in Houston, Texas, Kevin Mouton, shared his story of being free from nasopharyngeal cancer thanks to treatment at MD Anderson.
His wife, Jacquie, noticed the strangeness in Mouton, who made a snoring sound when he was watching television.
At first, Mouton thought he just had a sinus infection. However, after being examined, it turned out that he got nasopharyngeal cancer.
Hearing the news, Mouton was totally shocked—his family had just recovered after his wife underwent a liver transplant in August 2018.
His wife, who has been working as a physician for 20 years, immediately looked for the best hospital that could treat Mouton's type of cancer and MD Anderson was chosen as their best choice.
During his first meeting, the medical team decided to recommend chemotherapy and proton therapy instead of surgery.
After undergoing induction chemotherapy, followed by concurrent chemotherapy under the care of MD's oncologist Mehmet Altan, M.D., Mouton experienced fatigue and lost weight from his appetite changes.
Afterward, he underwent proton beam radiation for seven weeks, which was handled by the radiation oncologist Brandon Gunn, M.D.
Similar to the effects of previous chemotherapy, Mouton also experienced fatigue and difficulty with swallowing and keeping an appetite while undergoing proton therapy.
His wife then placed a small refrigerator in the bedroom with different types of protein drinks and water. It turns out staying hydrated helped him heal faster. On November 27, 2019, he was declared victorious against nasopharyngeal cancer.
For others facing nasopharyngeal cancer, Mouton gives his advice to stay as positive as they can, follow what the doctors said, stay consistent, and not lose hope.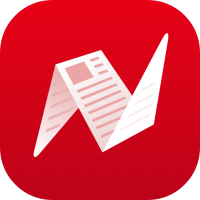 This is original content from NewsBreak's Creator Program. Join today to publish and share your own content.