HOUSTON, TX — In conjunction with Texas Chapter - SOCRA Houston/Galveston, TMC Clinical Research Professional Training and Education Committee will be holding TMC Monthly Education Training Series or METS, starting from next August.
This event series will be held on the first Wednesday of every month from August 4 to December 1, from 3:30 p.m. through 4:30 p.m. CDT.
This event is designed to serve as a monthly training and educational event for clinical research professionals on the TMC campus.
Open to personnel from all TMC Member Institutions, the series will attract all clinical research professionals. SoCRA continuing education unit (1) is available for attendees.
The event aims to discuss the processes for investigator-initiated research protocol development and launch, comprehend the role of a sponsor-investigator and how that pertains to an FDA audit, and share experience in 100 percent electronic study (source, CRFs, Reg binder, consent).
Erica Balmbridge, M.Ed., CCRC, Research Associate, Phoenix Children's Hospital & Assistant Professor, University of Arizona - College of Medicine will be the speaker for the August edition, bringing the topic of "Investigator-Initiated Research: From Start to Audit".
Monica Cuitiva B.S B.A., CRC, and Judy Galindo, CCRC, will be speakers for September and October editions.
Participants are suggested to take the pre-event survey by clicking on the following link: https://docs.google.com/forms/d/e/1FAIpQLSfS-SYUTurKlFF91w8hY6-54PryPfrq_kZjyiPZj2IuoXml4A/viewform.
The speaker of the August edition has requested feedback which will allow her to tailor her presentation to research community needs.
This event is free of charge. To secure your spot, please visit https://www.eventbrite.com/e/tmc-monthly-education-training-series-mets-tickets-93961221543.
Before joining the event, participants are required to register via the Zoom link below: https://us02web.zoom.us/meeting/register/tZwofuiprD4jE9AO3uI8HkdY3JHAADwoE7pw.
For inquiries, please reach out to TMCClinicalResearch@tmc.edu or socrahouston@outlook.com.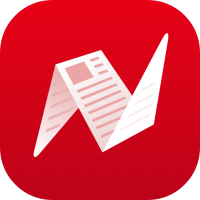 This is original content from NewsBreak's Creator Program. Join today to publish and share your own content.