HOUSTON, TX — The "Be Someone" bridge graffiti artist, whose creation has become a famous Houston landmark, was featured at University of Houston Clear-Lake or UHCL Art Gallery. The artist would like to ensure that his message is heard by as many people as possible. The University of Houston-Clear Lake's Art Gallery exhibited his art featuring his affirming "Be Someone" message on July 15, 2021.
In a 2017 interview that was published by UHCL's student newspaper "The Signal", the artist claimed that his very first piece of overpass graffiti art was created back in 2012 on a Union Pacific Bridge over I-45. However, it was removed and defaced numerous times, but he always came back to repaint it. He further explained that the "Be Someone" message was about people finding their true selves.
He claimed, "Because once you find you, you can spread as much of you to the world as you can. That's how I do it. As soon as I found myself, I was able to understand who I was, understand what I can do, understand where I can go and understand how I can help, or in what way I can put my two cents into the world." He also added that he decided to do it with art, graffiti and the whole 'Be Someone' movement.
The artist admitted that he'd begun as a graffiti artist just writing things that didn't mean anything in particular to anyone, such as "BLOB." He said, "So, one time, I was like, man, if I'm really going to be writing something up there, I want people to appreciate it and read and figure out what they want to do in life because I was in a time where I was trying to figure out what I want to do."
He further said that it is an ongoing thing. "So just falling back into that phrase, fall back into the movement, it helps you capture yourself, it helps you find a way to evolve as a person and do what you can do for the community," he explained. "Because it's an ongoing thing. It's not just that and that's it; it's universal; it's broad. You figure out how you want to use that."
The graffiti artist has his graphic T-shirts for sale in the Art Gallery and for those who are interested in his works, he can be found on Instagram.
For more information about events at the UHCL Art Gallery, visit https://www.uhcl.edu/art-gallery/.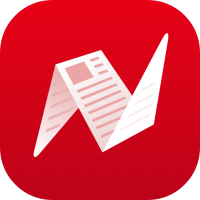 This is original content from NewsBreak's Creator Program. Join today to publish and share your own content.