HOUSTON, TX – The staff and visitors of the Houston Arboretum & Nature Center have recently spotted coyotes and foxes roaming in the savanna and prairie during this summer, especially at night.
It is estimated that a group of three coyotes appeared in the area. One individual is unusually rusty red. They come out at night to avoid interaction with humans and traffic, so they tend to run away long before people can have a good look at them.
Coyotes are commonly found in Houston, but people tend not to see them since they are very shy and only active at night. Coyote in Houston is very small, about the size of a border collie, and very skinny.
As omnivores, coyotes can eat anything, but their favorite foods are rabbits, mice, carrion (dead animals), and fruit. Their droppings are very similar to domestic dog droppings but are full of berry seeds and rodent hair.
Please keep in mind that while coyotes may look like domestic dogs, they are not really domesticated animals. If you happen to see a coyote on the trail, give them plenty of space and don't try to approach or interact with them.
You can also wave your hand, clap, stomp your feet, and scream in order to scare them. To prevent coyotes associate humans with food, you need to pick up your trash. And if you have or bring dogs with you, make sure to leash them at all times to avoid any confrontation.
In addition to coyote sightings, other wild dog sightings that also attract attention are gray foxes. In many years no live fox had been found in the Arboretum.
Sightings of gray foxes may be common in Houston, but they are rarely seen. Small in stature the size of a large domestic cat and a very shy character, these animals are only active at night.
The gray fox is one of two species of wild dog capable of climbing trees with its long paws. Like coyotes, which are also omnivores, the gray fox's favorite foods are fruits such as persimmons, rabbits, and birds.
As part of the University of Houston's Hidden Life Project in partnership with the Urban Wildlife Information Network, the Arboretum installed trail cameras at its site. From the analysis of the first batch of photos, four visits by a gray fox were found as well as armadillos, raccoons, opossums, and other animals.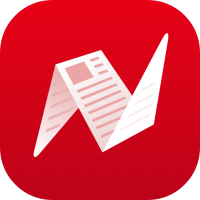 This is original content from NewsBreak's Creator Program. Join today to publish and share your own content.