HOUSTON, TX — For the next six months, Rescued Pets Movement Inc. or RPM will partner Too Faced Cosmetics, a top-selling cosmetics brand, for an in-cart optional donation feature. The donation feature will permit customers to donate after checking out at Too Faced Cosmetics' website.
Customers can choose to use this feature and each donation will support RPM's mission of rescuing, rehabilitating and transporting homeless and abandoned animals to established rescue partners across the United States in places or areas where there is a high demand for adoptable pets.
Cindy Perini, Co–Founder and CEO of Rescued Pets Movement stated that they are appreciative to partner Too Faced, and to be able to raise much needed funds, alongside the chance to increase overall awareness of their unique rescue transport program is incredible. Perini added, "We love Too Faced Cosmetics' dedication to cruelty-free beauty and their devotion to helping homeless animals, and we are humbled that they have chosen to support RPM's mission by providing this donation option on their website." She encouraged people to log on to Too Faced's website and purchase their award-winning makeup while simultaneously supporting RPM.
Based in Houston, Texas, RPM is an organization that provides help for thousands of homeless dogs and cats. RPM has been saving the lives of nearly 60,000 homeless animals since 2013. In 2020, the organization has saved 14,025 dogs, cats, puppies and kittens in spite of pandemic challenges. RPM forms partnerships with well-known rescue groups throughout the country in areas that have a demand for adoptable pets and transports the animals to these organizations using its own vehicles and drivers.
Once rescued from the shelter, these pets are provided with veterinary care, then they are temporarily placed in foster homes or RPM's boarding facility until they are ready to be transported to their forever homes. For rescue groups in areas that have a demand for adoptable pets and are interested in becoming a rescue partner, contact info@rescuedpetsmovement.org.
Further information about RPM is available at www.rescuedpetsmovement.org. To support RPM's mission to save homeless animals, visit www.rescuedpetsmovement.org/donate and to become a foster for RPM, visit https://www.rescuedpetsmovement.org/foster/.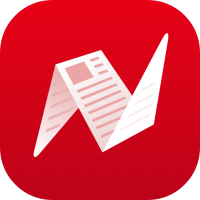 This is original content from NewsBreak's Creator Program. Join today to publish and share your own content.