HOUSTON, TX — McDermott International Ltd., a fully integrated provider of solutions to energy industry, recently announced that it has been chosen by LACC, LLC, a joint company between Westlake Chemical Corporation and Lotte Chemical Corporation to supply engineering, procurement and construction services for a seventh heater addition to its LACC Ethane Cracker Facility in Westlake, Louisiana.
Mark Coscio, Senior Vice President for McDermott's North, Central and South America region stated that they look forward to continuing their strong partnership with Westlake and Lotte Chemical through this latest contract award. Coscio also added, "Using McDermott's extensive experience in the petrochemical market, we will demonstrate our commitment to supporting a superior project delivery experience on behalf of our customers."
McDermott's Houston engineering group with support from its Mexico City office will be in charge of the engineering, procurement and construction services. In addition, McDermott's preferred technology partner Lummus Technology, will provide the heat transfer technology, SRT-III, central to the seventh heater addition. Since 2013, McDermott has been working domestically with LACC and its previous project work includes the triumphant completion of LACC's 1,000 kTA ethane cracker facility in 2019, for which this new seventh heater addition will support.
Executive Vice President and Chief Operating Officer of McDermott,Samik Mukherjee claimed that McDermott continues to collaborate with Lummus through their strategic agreement to deliver specialized technology, that is fully integrated with their engineering, procurement, and construction (EPC) solutions. Mukherjee also added that their prior project work, EPC expertise and experience with Lummus Heat Transfer technology were critical factors for their selection by LACC. This project will begin immediately and is estimated to be finished in the fall of 2023.
Headquartered in Houston, Texas, McDermott International is a multinational engineering, procurement, construction and installation company. Founded in 1923, it is a premier, fully-integrated provider of engineering and construction solutions to the energy industry. They provide technology-driven approaches, from concepts to commissioning, that are engineered to harness and transform global energy resources into the products that are needed.
Operating in over fifty-four countries, the company's locally-focused and globally-integrated resources include over 30,000 employees, a diversified fleet of specialty marine construction vessels and fabrication facilities around the world. Visit www.mcdermott.com to learn more about the company.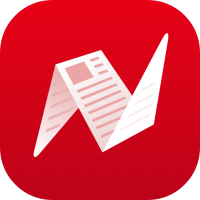 This is original content from NewsBreak's Creator Program. Join today to publish and share your own content.