HOUSTON, TX — The country's leading full-service concierge medical service provider, Concierge Choice Physicians or CCP recently announced that two endocrinologists at Houston Endocrinology Center, Damaris Vega, MD and Shawhin Karimi, MD will offer CCP's Hybrid Choice™, a special healthcare program that provides patients the option to choose a more comprehensive, convenient and personal form of medical care.
The Houston Endocrinology Center is one of the growing specialty practices in Houston with physicians providing a hybrid membership model of care through CCP. The membership model is said to be uniquely fitted for specialists such as endocrinologists, because unlike traditional concierge membership practices, it permits specialists to continue to care for all patients, not just members. Moreover, in a practice that provides Hybrid Choice by CCP, membership is not compulsory. It is only an option for patients who want more time, medical advocacy, enhanced service, a closer doctor-patient relationship and significant discounts on beauty and wellness services.
Dr. Vega claimed that many of their patients come to them with multiple health concerns and it can be complicated to put together a comprehensive treatment regimen with other healthcare professionals, and also to provide the emotional support necessary to keep them on track. Dr. Vega also added, "This program allows me to offer my patients that much-needed time, with medical advocacy, lifestyle coaching, and a more personal, one-to-one connection."
Dr. Karimi also said, "There is a lot of need for services in our area, and so it's important to us that we continue to treat all of our patients. The fact is, however, some patients want more time. The Hybrid Choice program by CCP allows us to carve some space in our schedule to support those patients, without having to turn anyone else away." Karimi concluded that the program is a good solution for their practice and their patients.
The Hybrid Choice program's specific benefits include:
Same-day or next-day appointments that are scheduled for longer so patients never feel rushed
Greater connectivity with a direct members-only phone line at the office, convenient email communication, and after hours support via the doctor's private cell number
Comprehensive annual exam with customized screenings for each patient
Moreover, the patients are enrolled in the Cleveland Health Lab's exclusive online health coaching program called "4myheart" and they also get a significant discount on laser hair removal offered at the practice. The Hybrid Choice's membership is limited so that both Dr. Vega and Dr. Karimi can serve both members and non-members and this program is available for an annual membership fee.
For those who are interested to join or want to know more about the program, contact Concierge Choice Physicians at (877) 888-5590 or visit https://choice.md.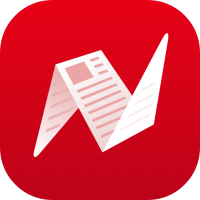 This is original content from NewsBreak's Creator Program. Join today to publish and share your own content.