HOUSTON, TX — Historic Mission Control is back at the Space Center Houston to let you experience the Apollo Program and relive the Apollo 11 Moon landing.
Apollo 11 is the first attempted lunar landing on July 20, 1969—where Neil Armstrong's famous words were forever ingrained in history: "Houston, Tranquility Base here. The Eagle has landed."
This is the facility where NASA monitored nine Gemini and all Apollo lunar missions, including the historic Apollo 11 trip to the Moon and the final Apollo 17 trip to the same lunar body—located at Building 30 of NASA Johnson Space Center, 2101 E NASA Pkwy, Houston, TX 77058.
Additionally, this is where the NASA team exercised full mission control of Apollo 11 from launch at the Kennedy Space Center to splashdown in the Pacific Ocean. You can feel the history in the room from the monitors to the rotary dials.
The Gemini and Apollo space programs were only the beginning of mission control—it has been the center for all communications between Earth and our human spaceflight missions.
Guests will need a free NASA Boarding Pass to visit Apollo Mission Control Center. Guests can get a boarding pass the day of their visit via the Space Center Houston free app or at the Guest Services Desk. Boarding passes are available on a first-come, first-served basis.
Apollo Mission Control Center tours depart from the left queue at the NASA Tram Tour boarding area. The last tour departs two hours prior to the center closing. To see their seasonal hours, visit here.
Please note that on weekends Apollo Mission Control Center may not be available for tours. This is one stop on an open-air tram tour, so please monitor the weather and plan accordingly.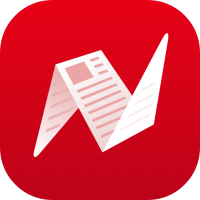 This is original content from NewsBreak's Creator Program. Join today to publish and share your own content.