HOUSTON, TX — NASA utilizes Earth's most extreme environments to prepare astronauts for life in zero gravity, such as NASA Extreme Environment Mission Operations or NEEMO expeditions.
For these expeditions, crews spend 10 days in the Aquarius Laboratory 62 feet below the ocean surface.
Below the tropical waters 3.5 miles off Key Largo, there is an underwater habitat that has prepared countless astronauts for life in space — the Aquarius Laboratory.
The laboratory is part of the Florida Keys National Marine Sanctuary amd is operated by Florida International University. It is the world's only undersea research station.
The Florida Keys has brought together astronauts, engineers, and scientists from all over the world to work side by side underwater.
Meanwhile, the crew members are known as aquanauts. They can live underwater for up to three weeks at a time through a specialized diving technique called saturation diving.
Aquanauts face similar challenges to those they would experience in the extreme environment of space. Over the years, the NEEMO analog has prepared many astronauts for living and working in a spacecraft. It has allowed aquanauts to test the latest technologies to assist human exploration of the Moon, Mars and beyond.
Discover how astronauts and athletes push human extremes by walking through their new highly interactive exhibit, Beyond Human Limits.
It is an exhibition held by Space Center Houston that allows you to go inside the minds and bodies of extreme athletes. You will explore the psychology, physiology, and physicality of some of the most extreme activities in the world.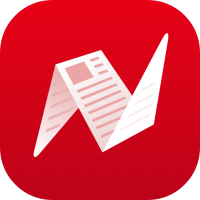 This is original content from NewsBreak's Creator Program. Join today to publish and share your own content.